Beginning with my hand tools, wheelbarrow and secateurs, I began my training as a horticultural technician in 2006 working in residential garden maintenance. During 15 years in horticulture I have expanded upon my knowledge of traditional landscape design, installation and maintenance into contemporary landscape design, organic gardening, permaculture, and regenerative landscaping. Born and raised on Vancouver Island, I have intimate knowledge of the climate and microclimates of our Comox Valley.
Enduring and inspiring, I look to the natural world for guidance in my work. I find it during a hike in the spectacular temperate rainforest with my family, in the reflections and refractions of a rippled pond, on traversing a mountain ridgeline, and in each and every garden.
2006: Horticulture Technician Program at the Pacific Horticulture College in Victoria, BC.
2014: Permaculture Design Course (PDC online) with Geoff Lawton.
2006 – 2012: Gardens by Arianne – landscape design, maintenance, installations, Victoria, BC.
2016 – 2020: A Rose in Thyme Landscape Design, Courtenay, BC.
2021: Arianne Huene Landscape Design, Courtenay, B.C
Drought tolerant and native species have a place in most designs, and plants are selected for their seasonal interest as well as their ecological attractiveness to birds, bees, butterflies and pollinators. I have experience designing many varied styles of landscapes; from crisp and minimal contemporary living spaces, to tropic infused oases, to family friendly backyard edible landscapes.
With a wide variety of design experience and software skills, I create designs that speak to my client's unique lifestyle.
Contemporary, minimalistic, outdoor living
Cottage gardens, new perennial /prairie style
Classic, traditional, formal
Water features: ponds, fountains, water walls, rain & bog gardens
Edibles, regenerative permaculture, pollinator attracting, native species, BBB's (birds, bees, butterflies)
Mediterranean, drought tolerant, xeriscapes
Asian, zen, temperate style tropical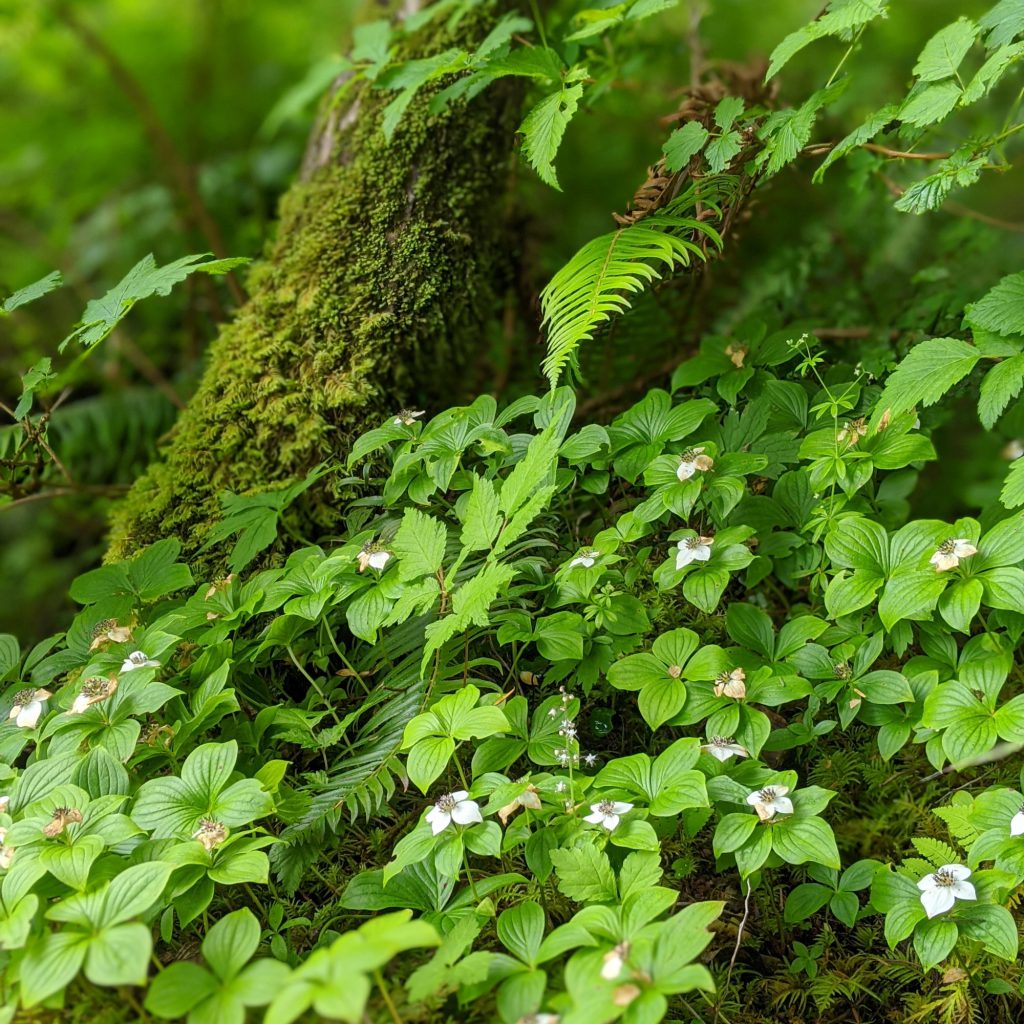 I am never more happy than when out in the wild with my wonderful family, seeing new and unusual plants in their habitats. In the spare hours between landscape design and client meetings, I can be found hiking and canoeing the wilderness with my husband, Jesse, and two children, Clara and Nikolaus.