The Serenity Gardens expand on the Kingfisher's own premise, of being "Nestled in a coastal forest on the eastern shore of Vancouver Island, the Kingfisher Oceanside Resort and Spa offers breathtaking ocean and mountain views." The signature west coast experience embodied by the Kingfisher has inspired our design to draw out guests and incorporate their relaxation and enjoyment into the landscape itself.
This project was designed with my colleague, David Bossom of Island Waterscape.
2017
Discussions began with the Owner and General Manager of the Kingfisher Resort on style, layout, access and budget. Winding pathways were to meander over flowing streams, bubbling waterfalls and cozy niche patios with gas fire bowls.
Concept and Theme Boards were developed and refined, until planting plans and dimension plans were finalized.
2018
Work began in January in sleet and snow, digging the ponds and streams in preparation, and then shaping the garden beds around the pathways, patios and lawn areas. During extensive renovations to the resort the landscape was expanded to envelop the new patios with private niche gardens.
The first plantings went in mid March, and subsequent garden beds and streams were added.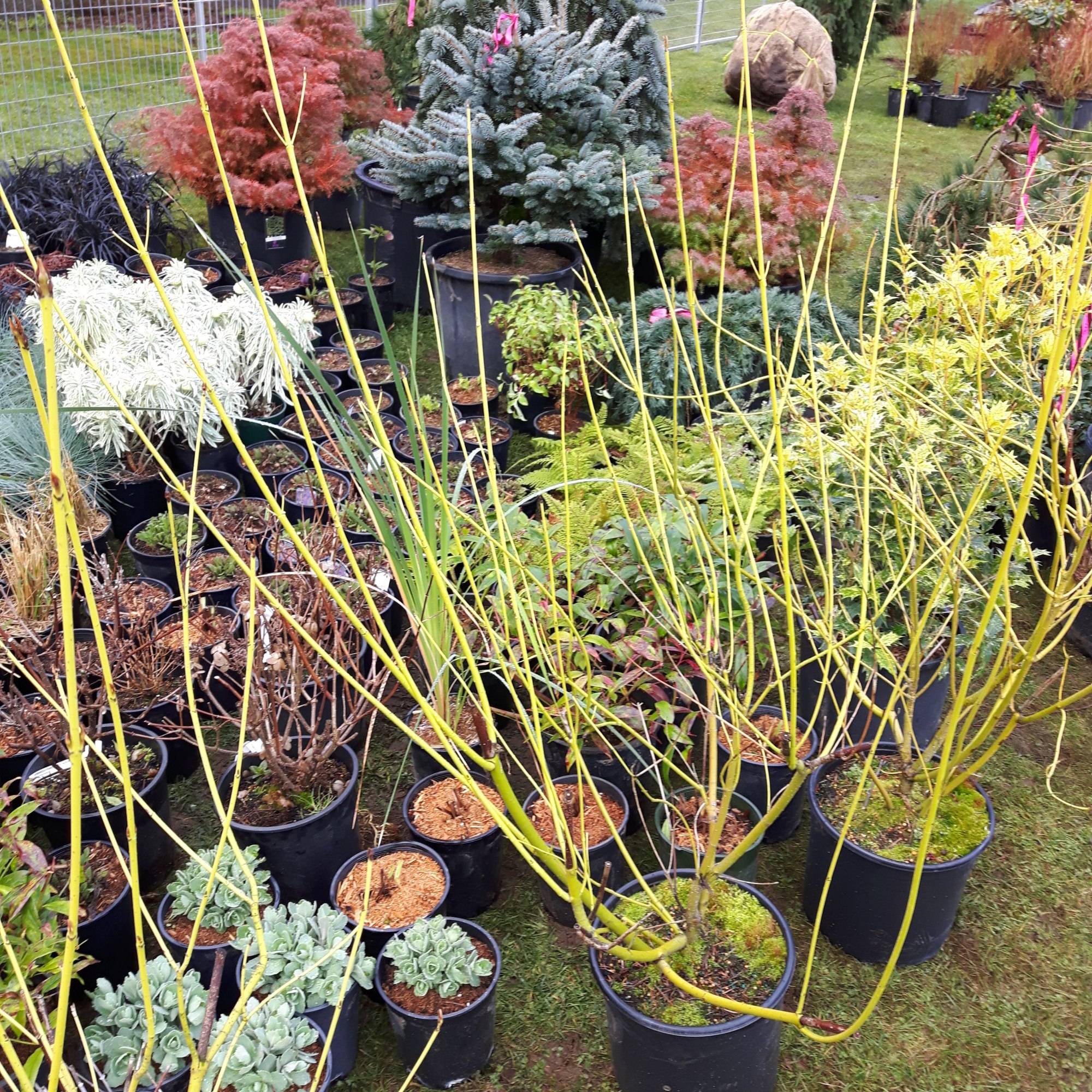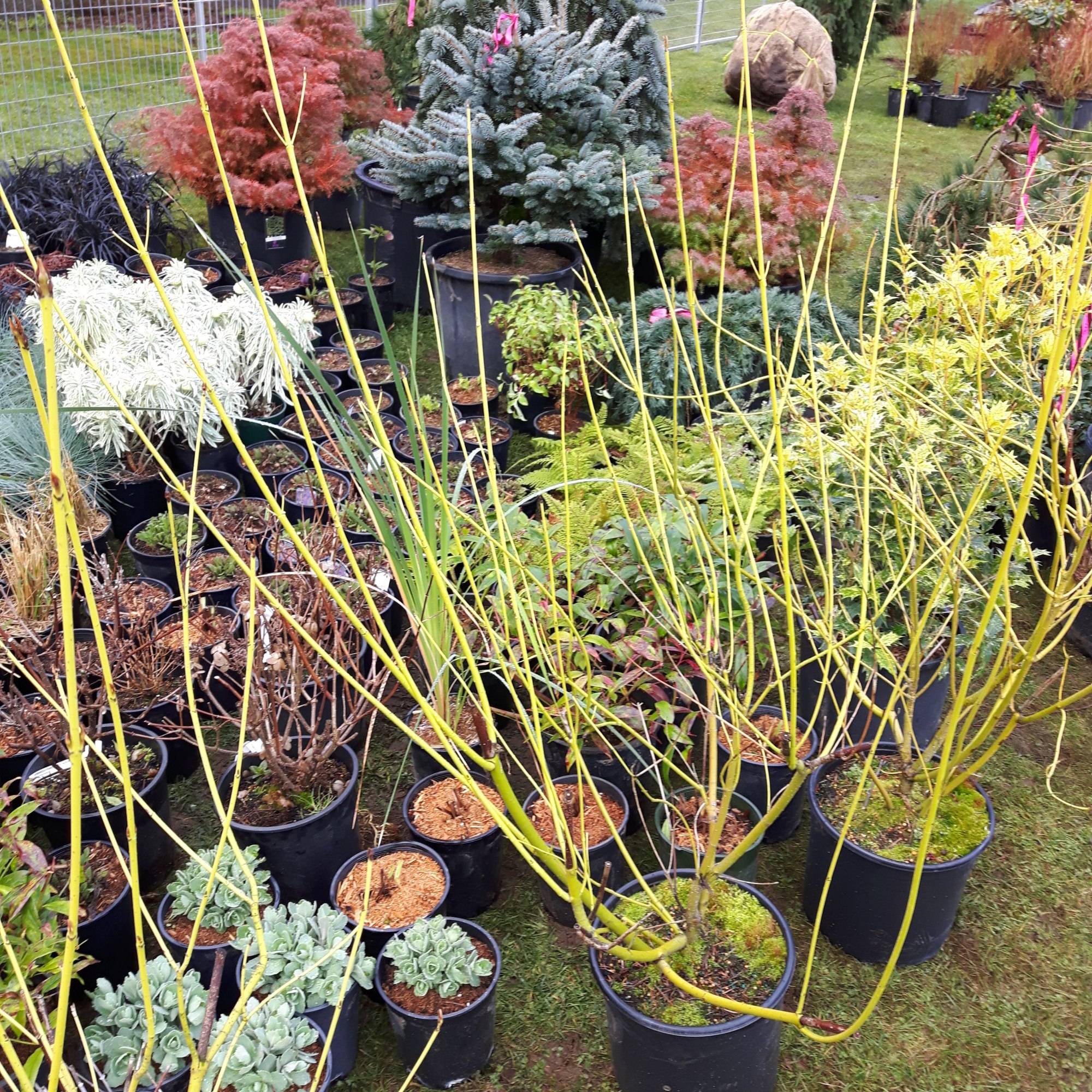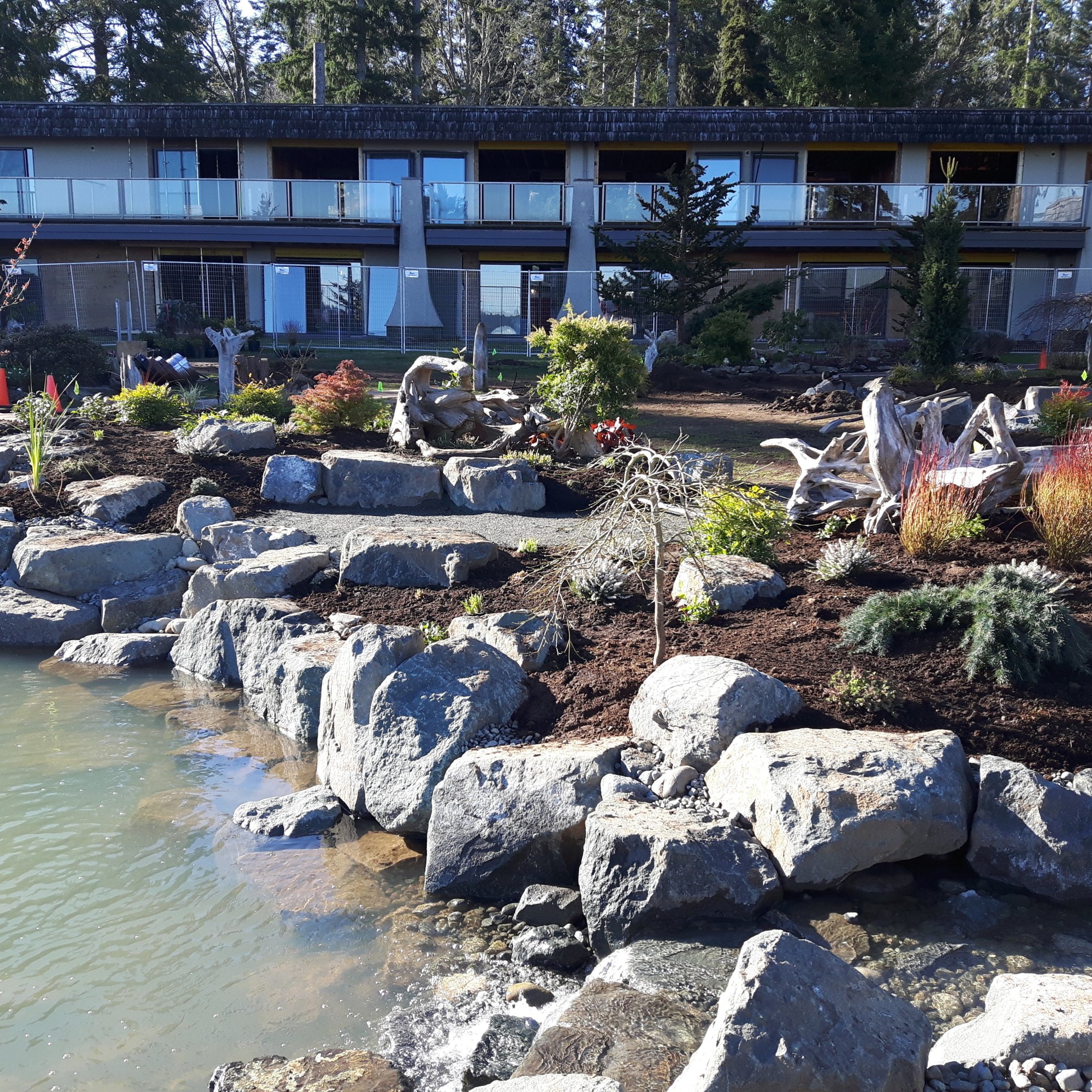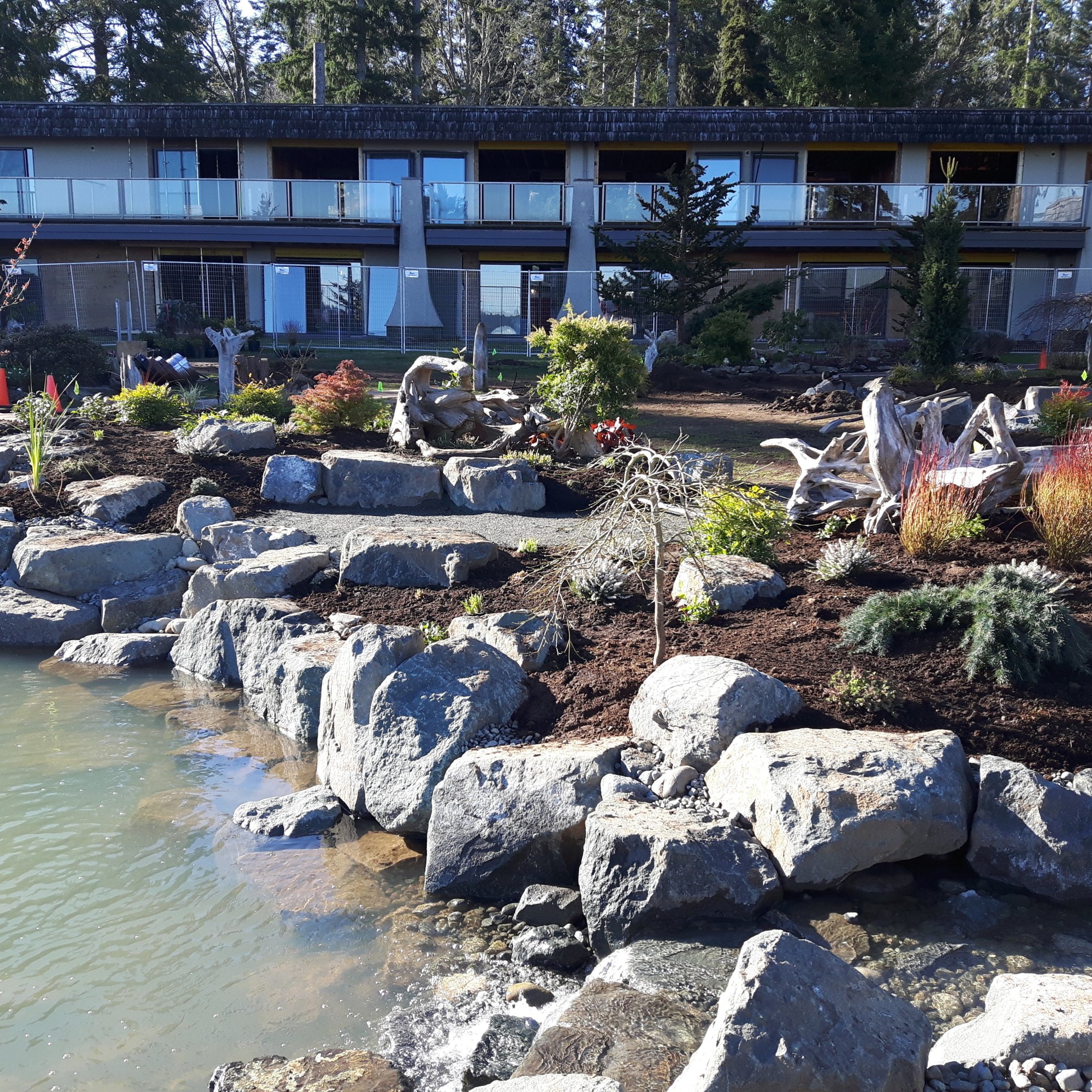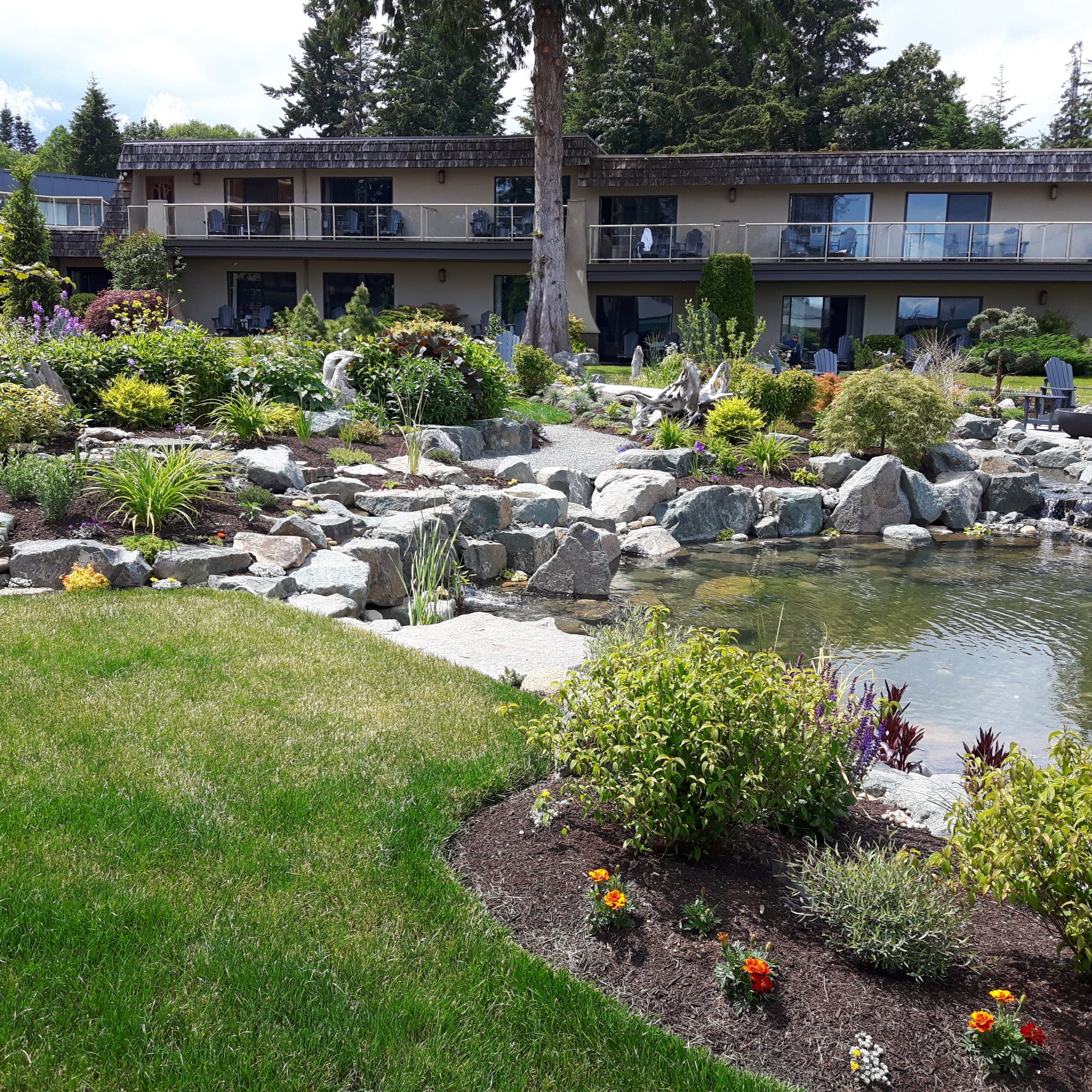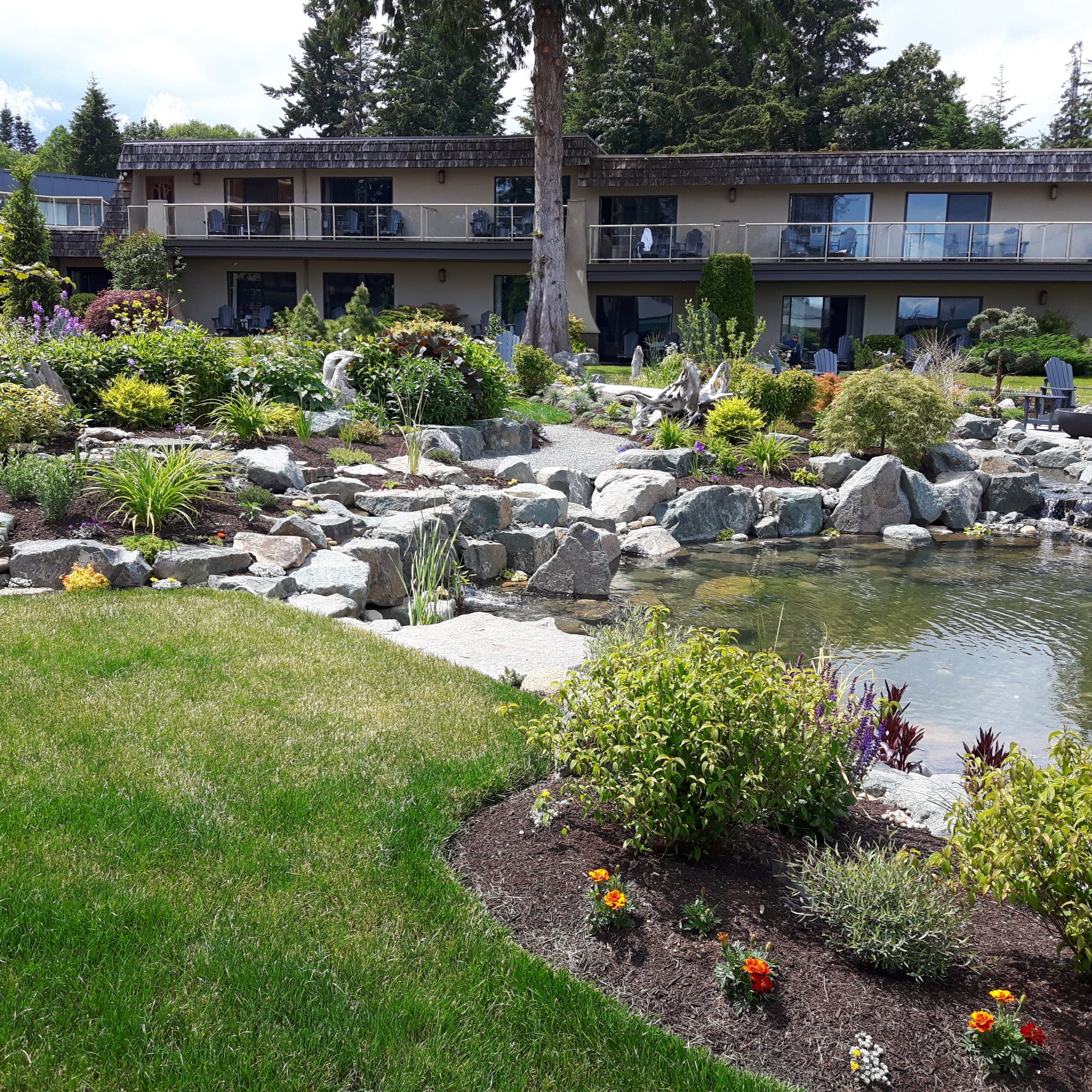 New private patios off the newly renovated resort wing were incorporated into the landscape.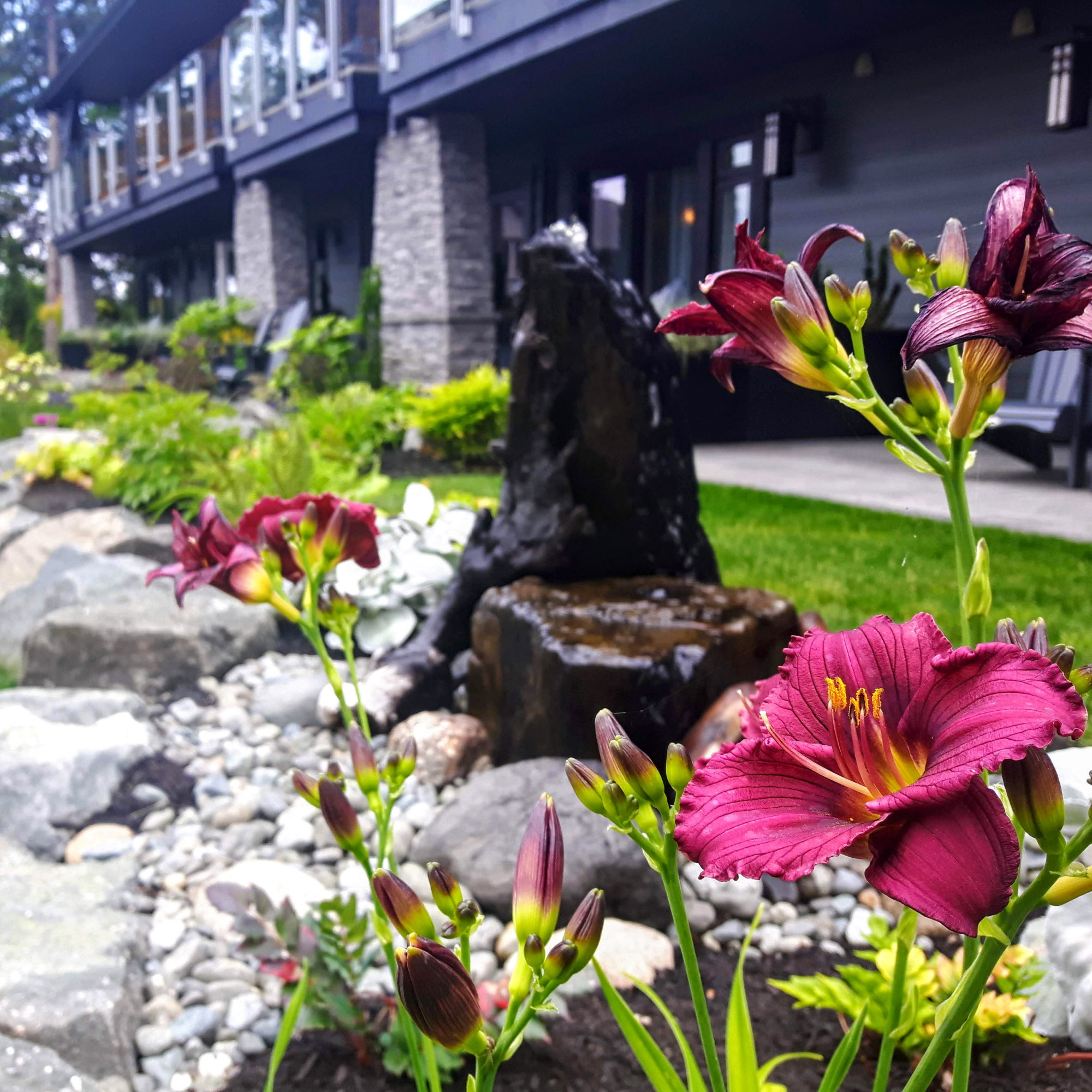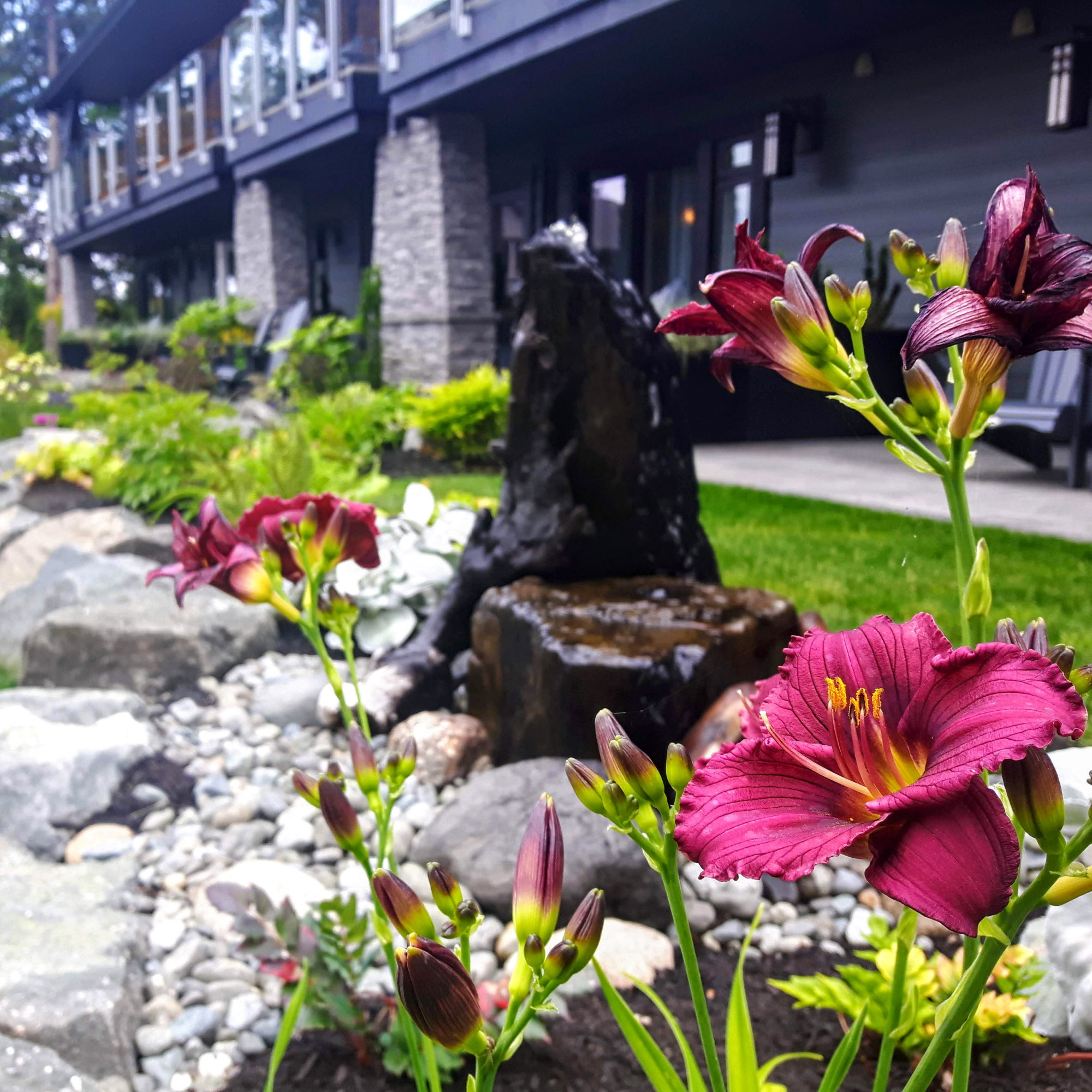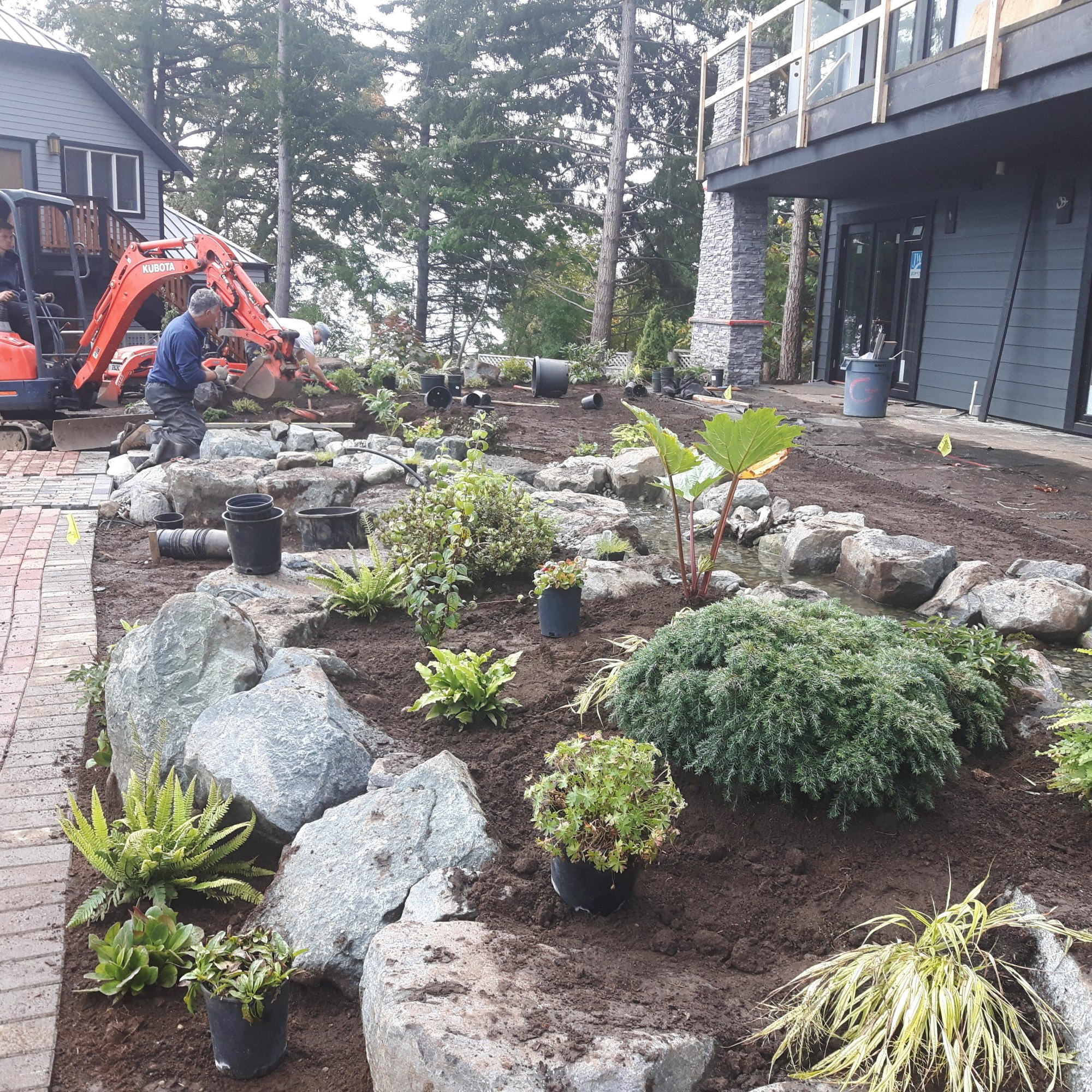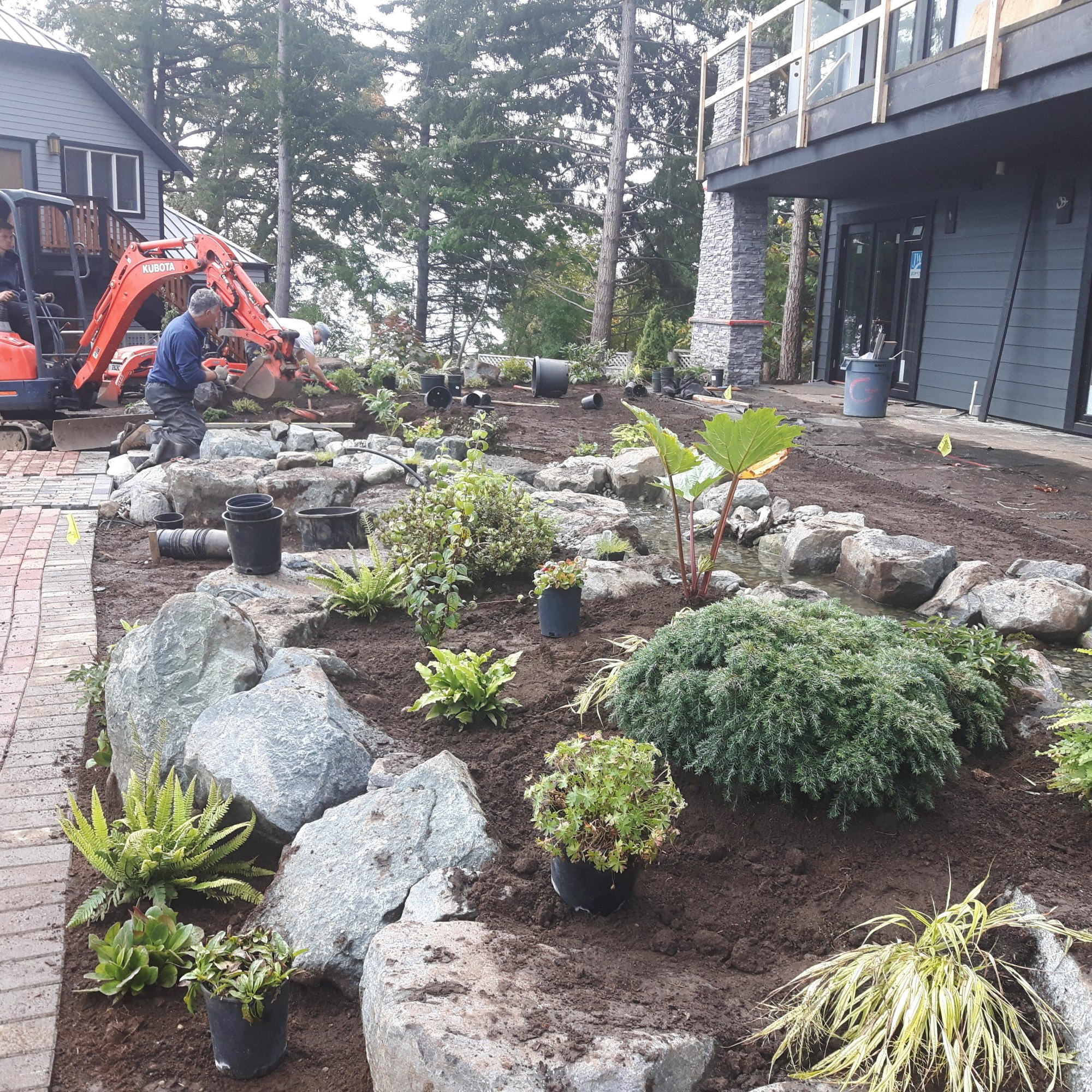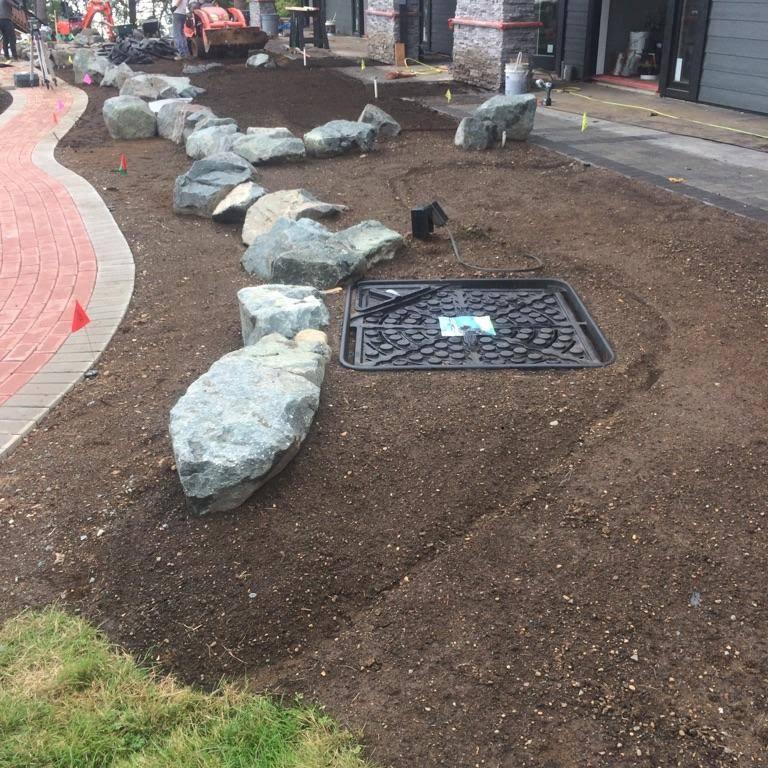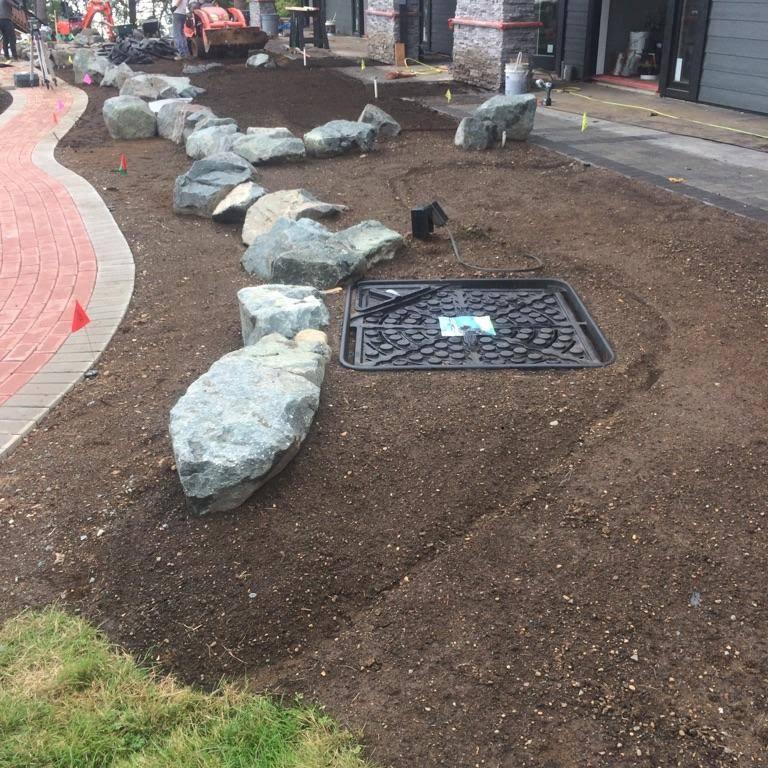 2019
As the plants grow and develop the garden beds need editing, to allow longer lived perennials and shrubs to take over from shorter lived plants. Dramatic narrow 'punctuation conifers' keep critical sightlines open while adding structure and interest.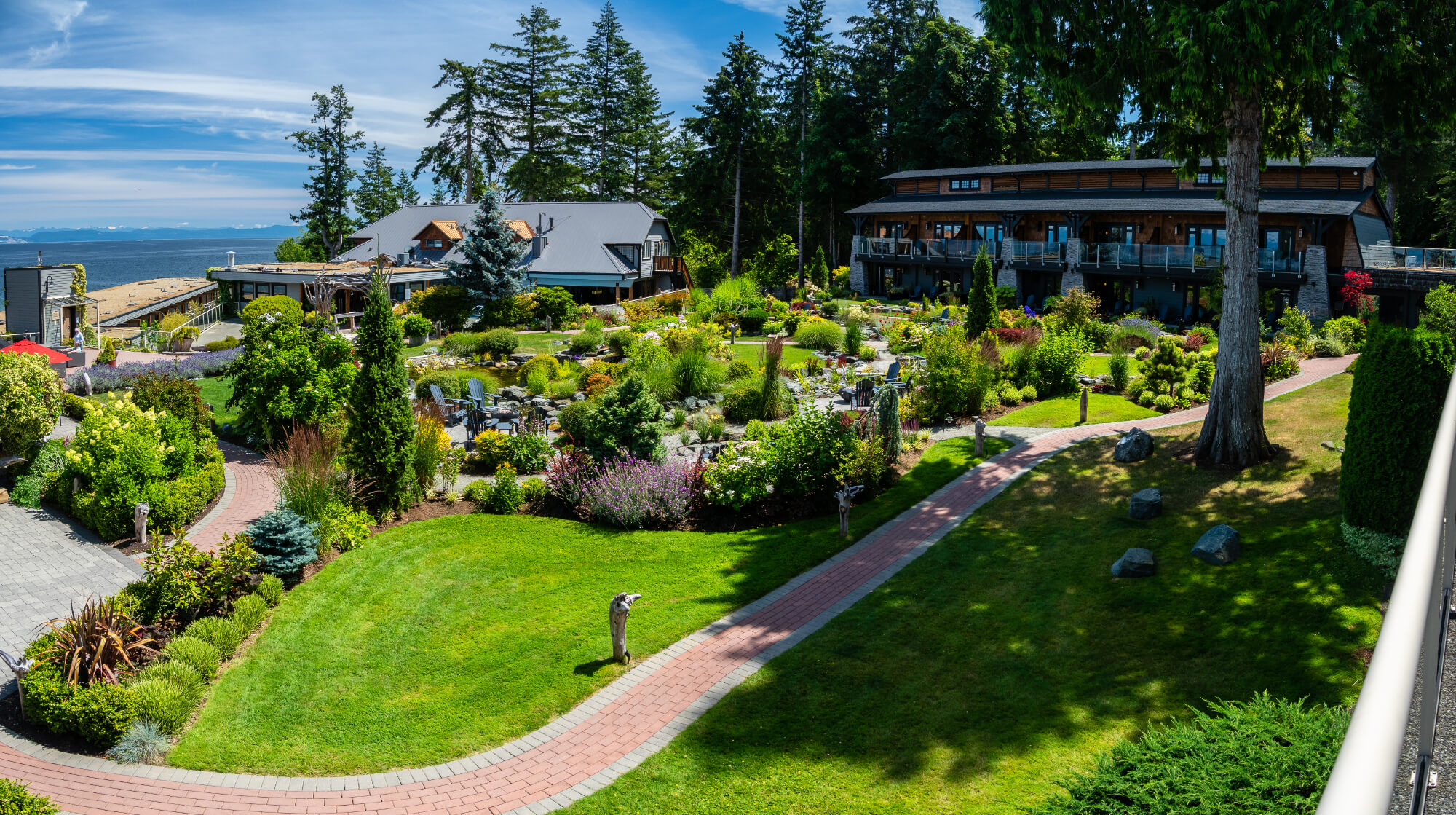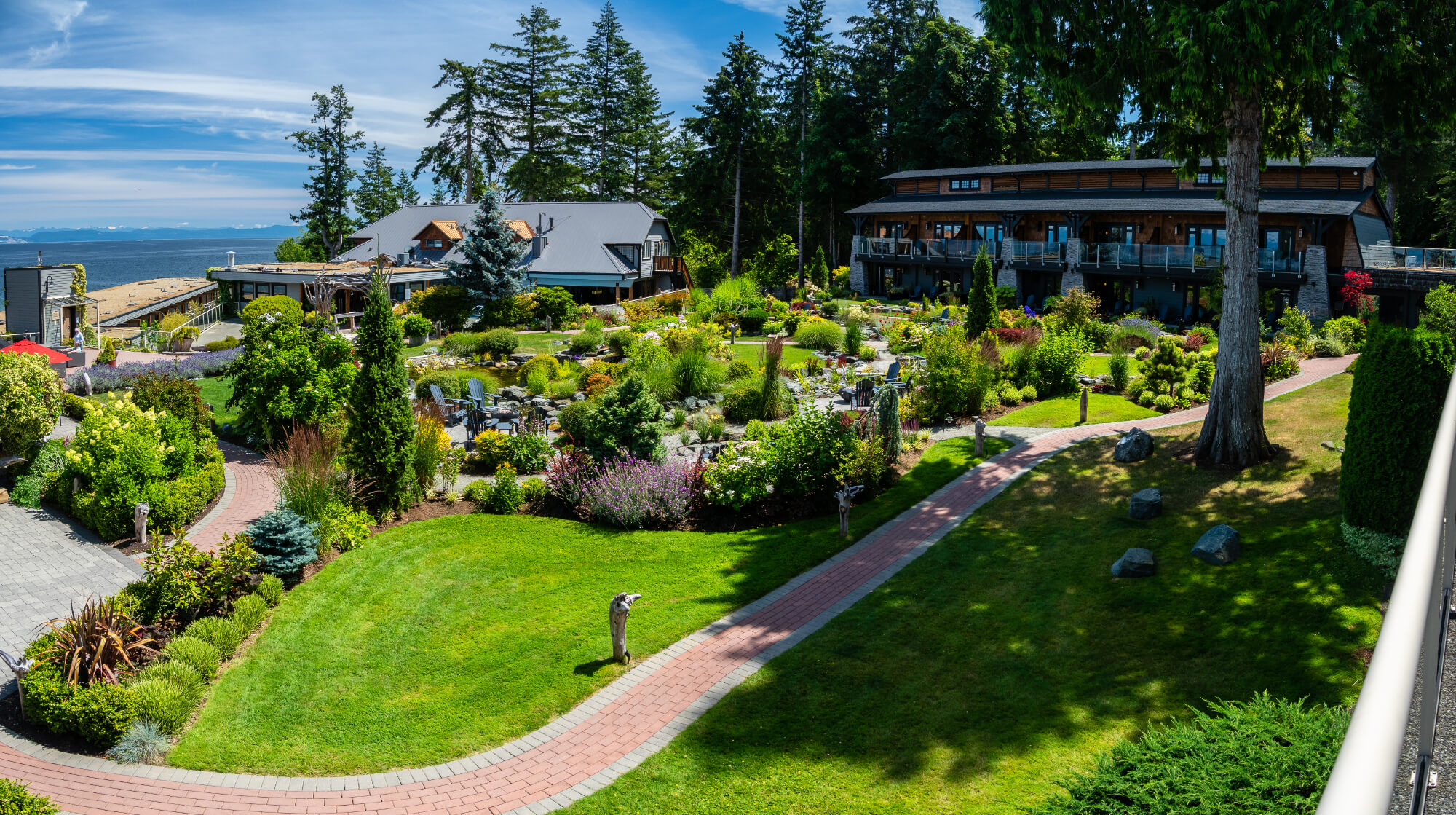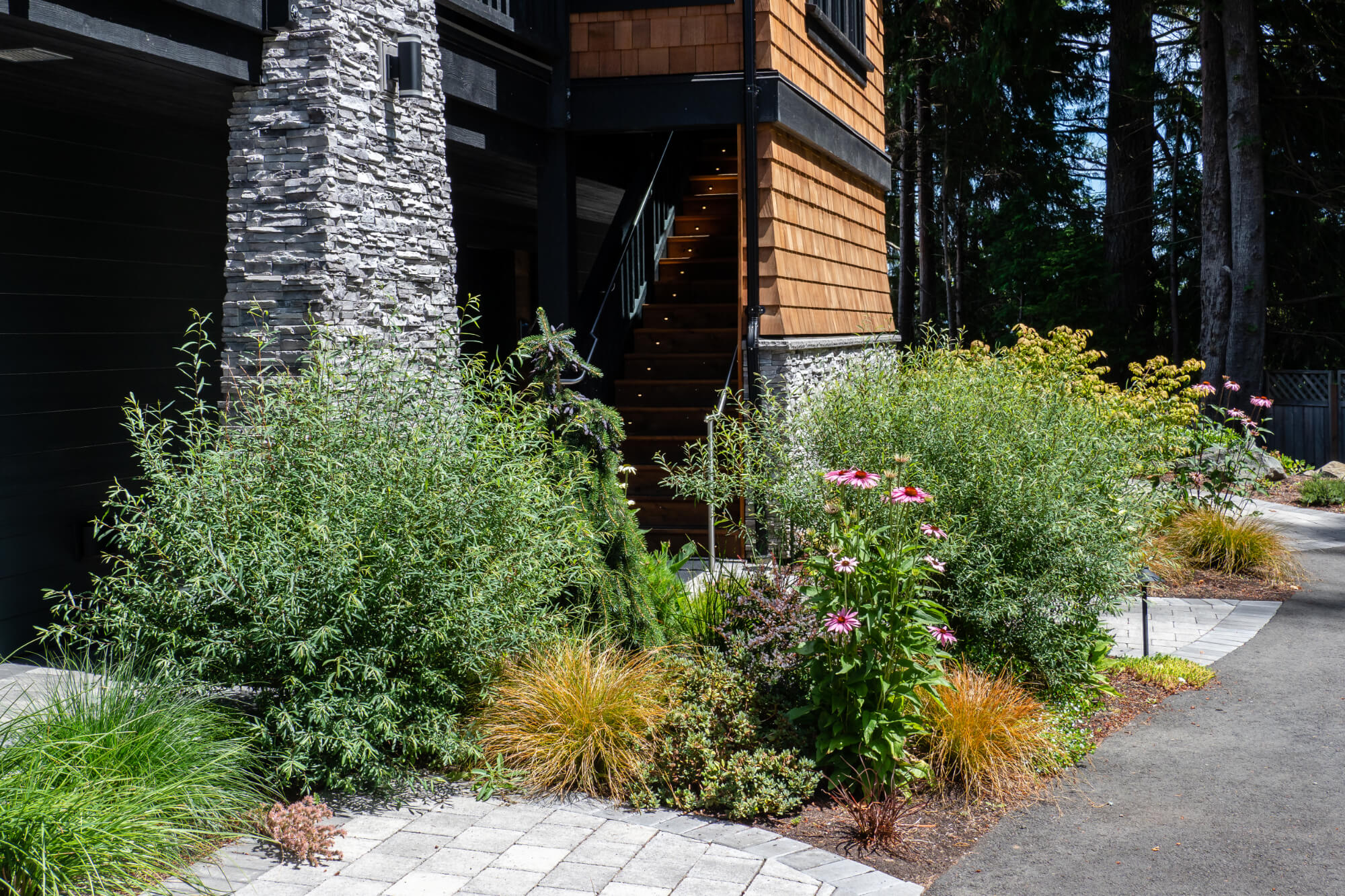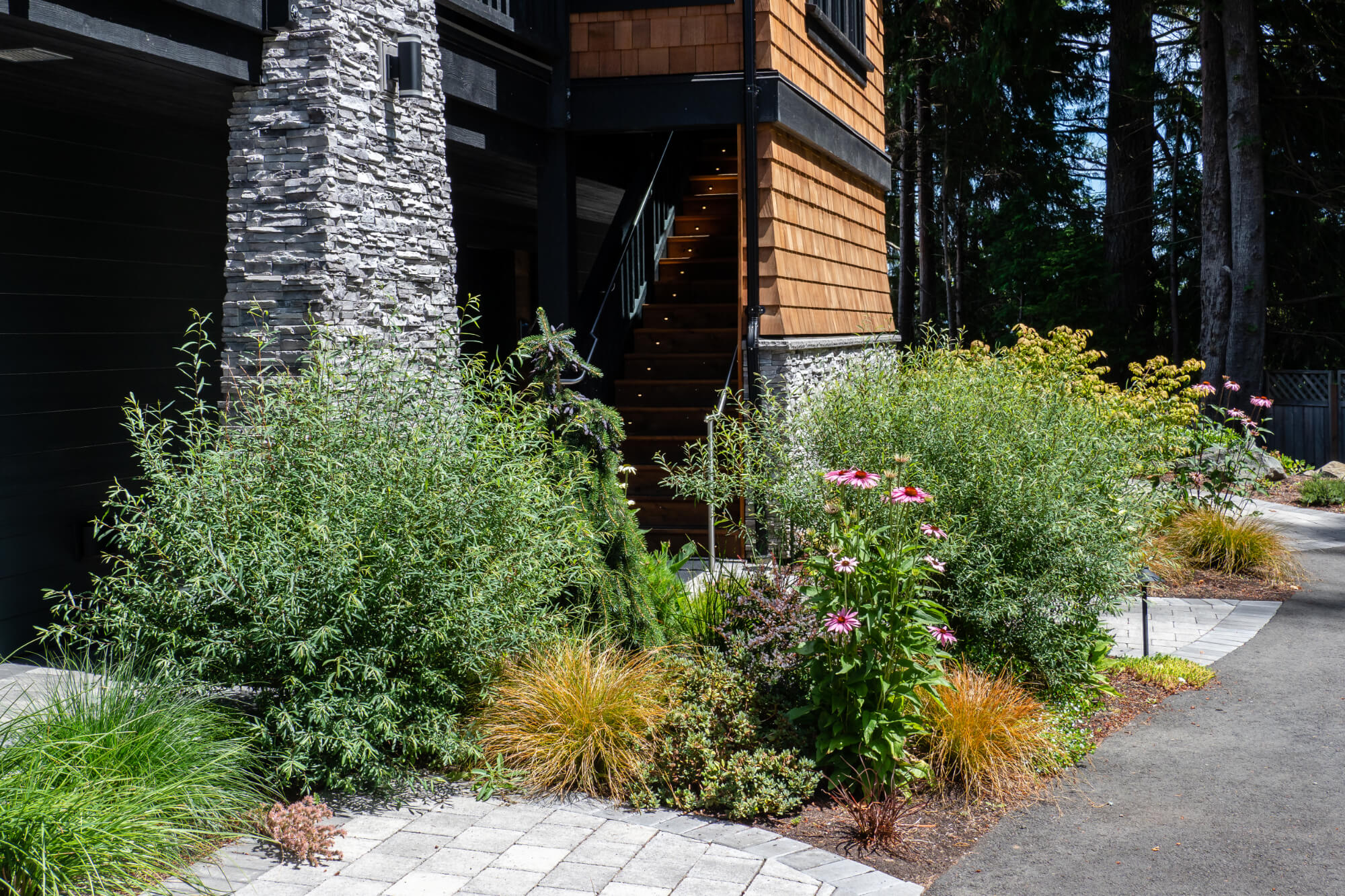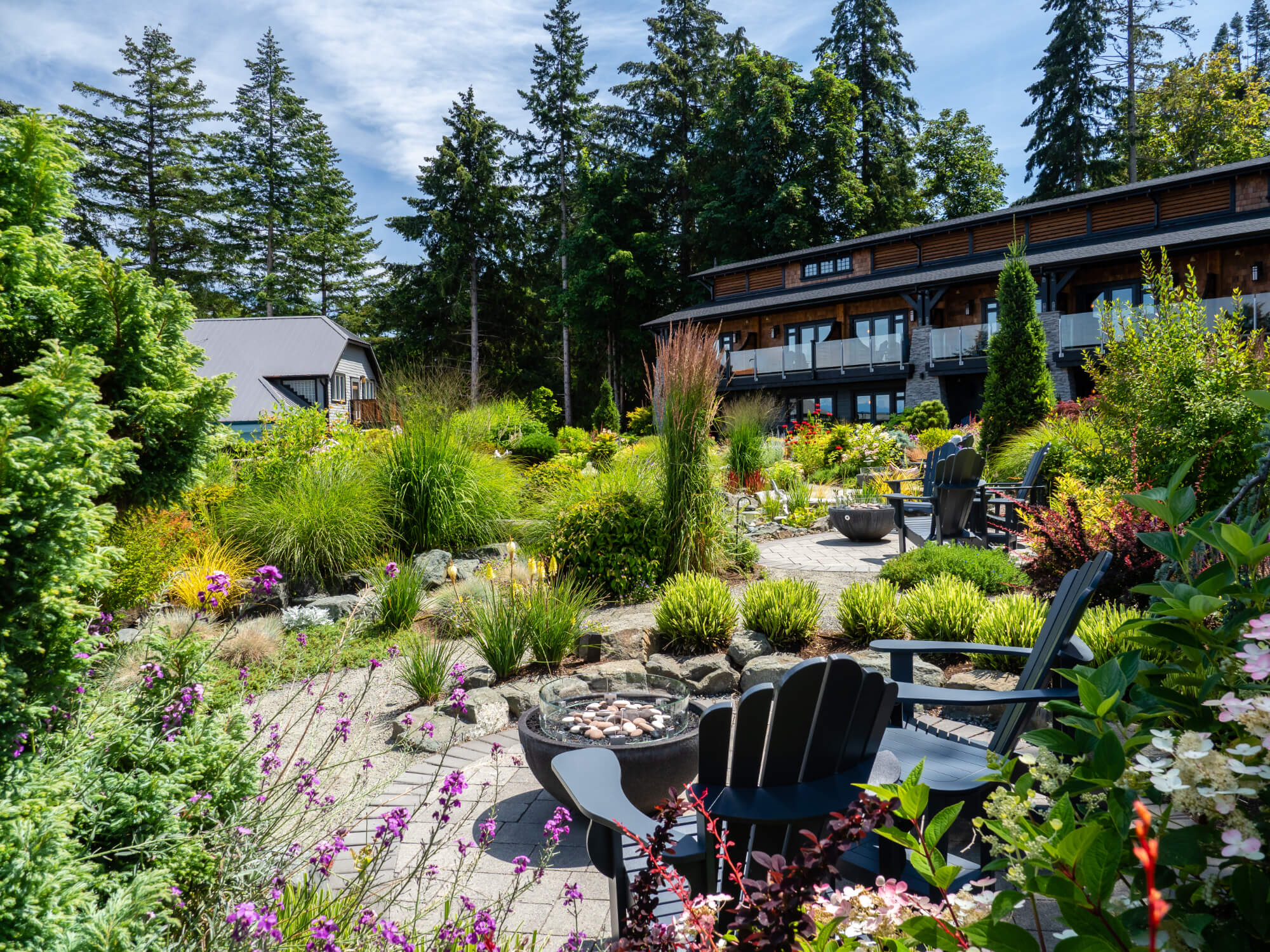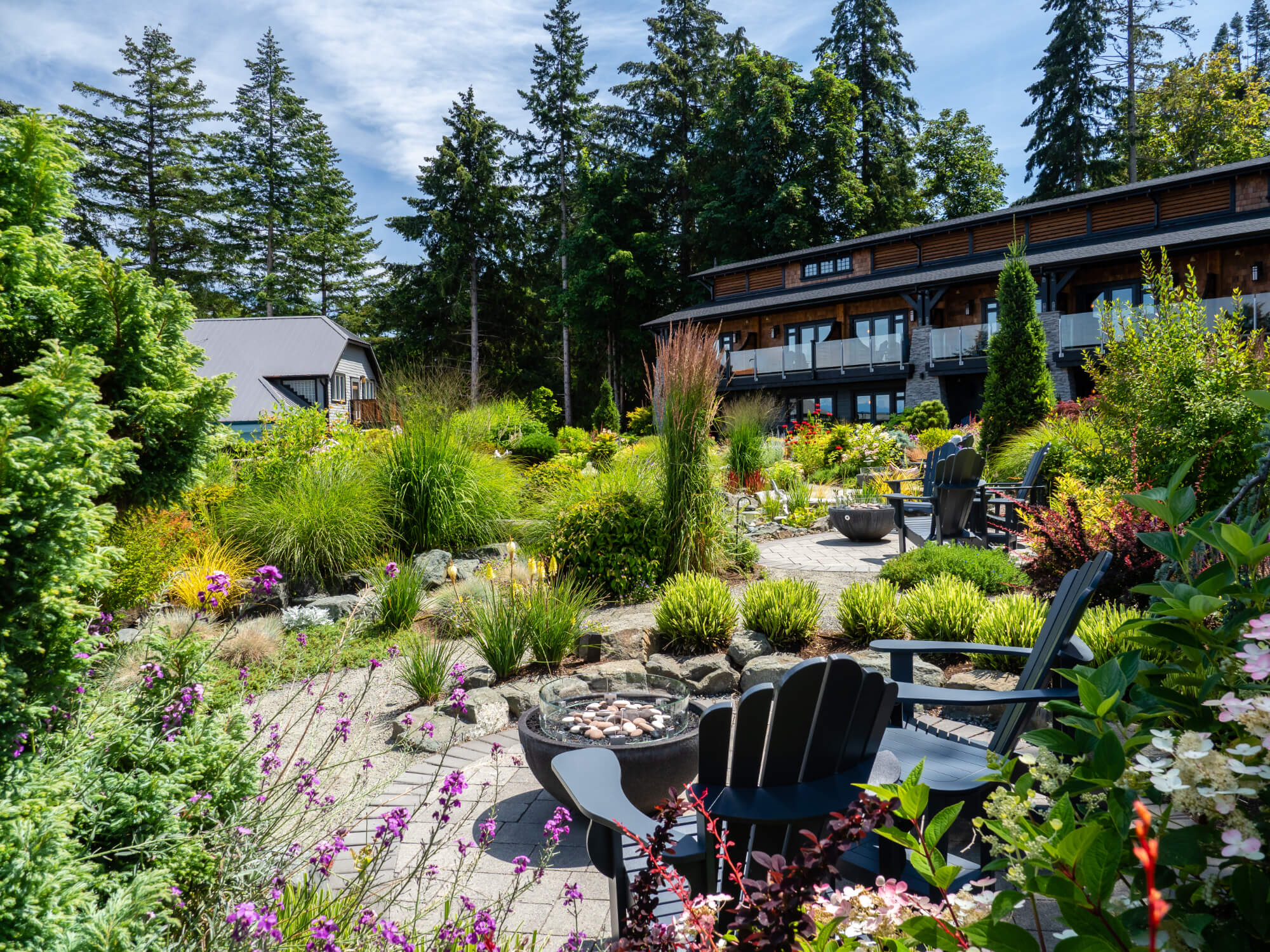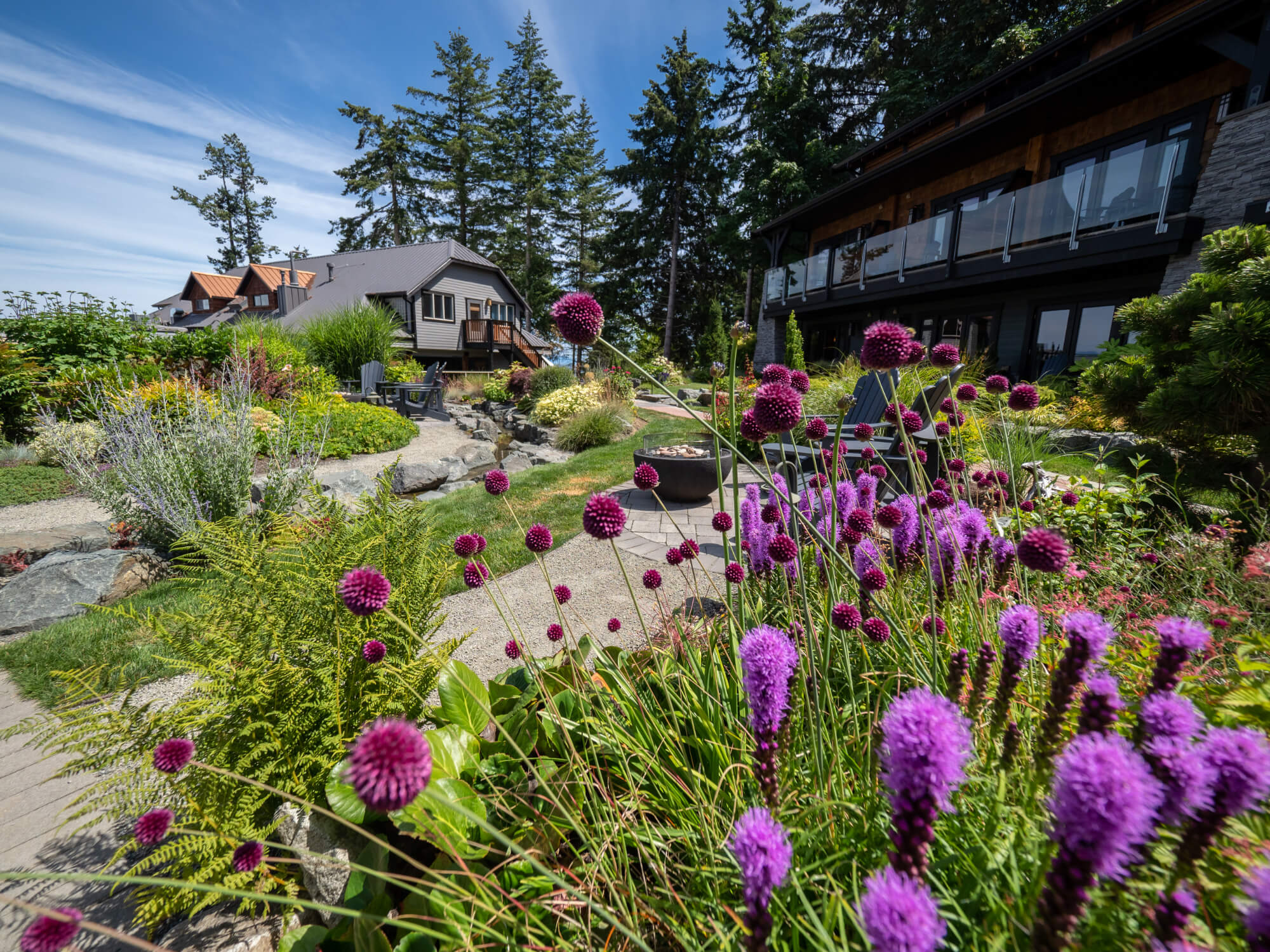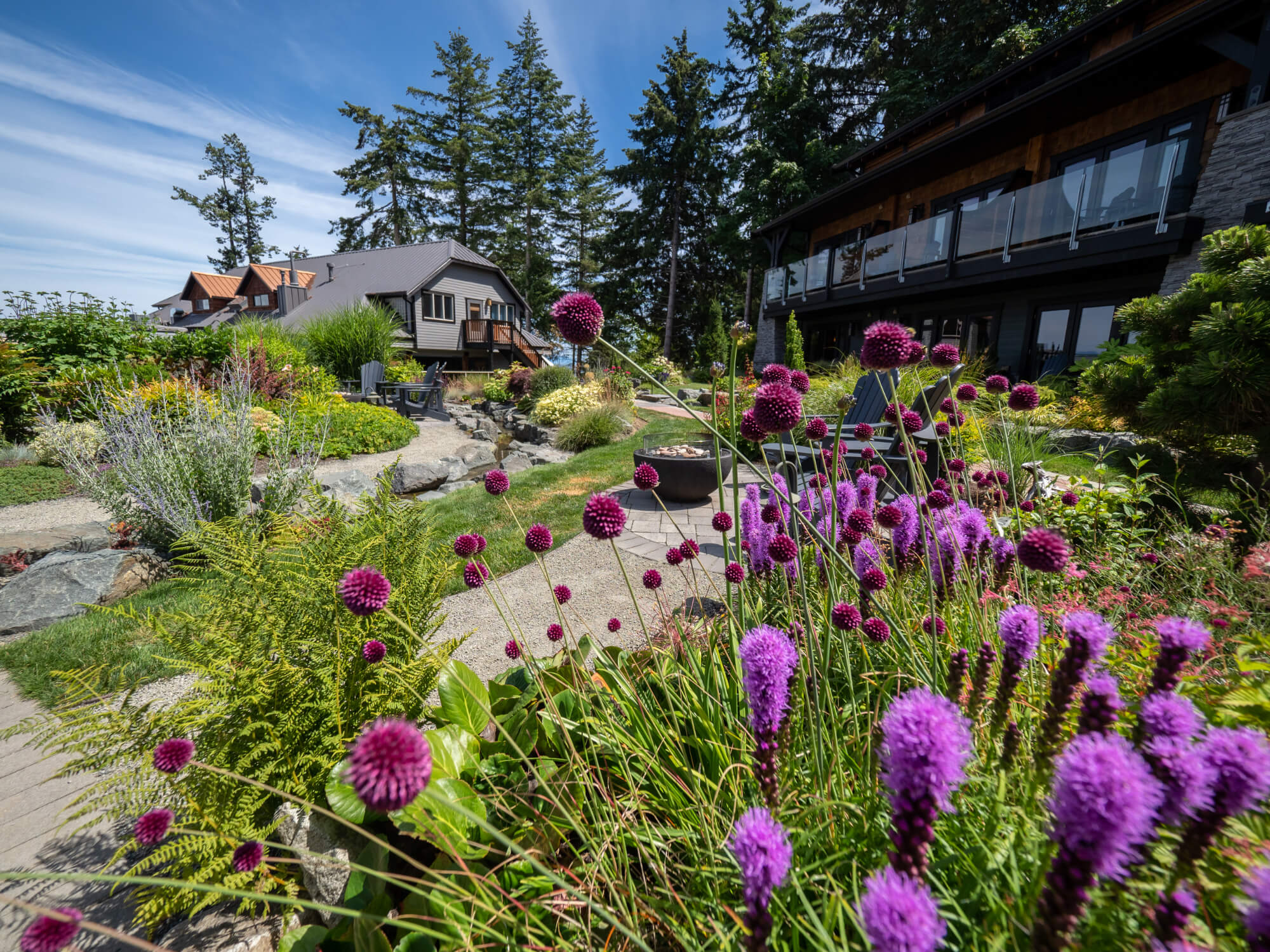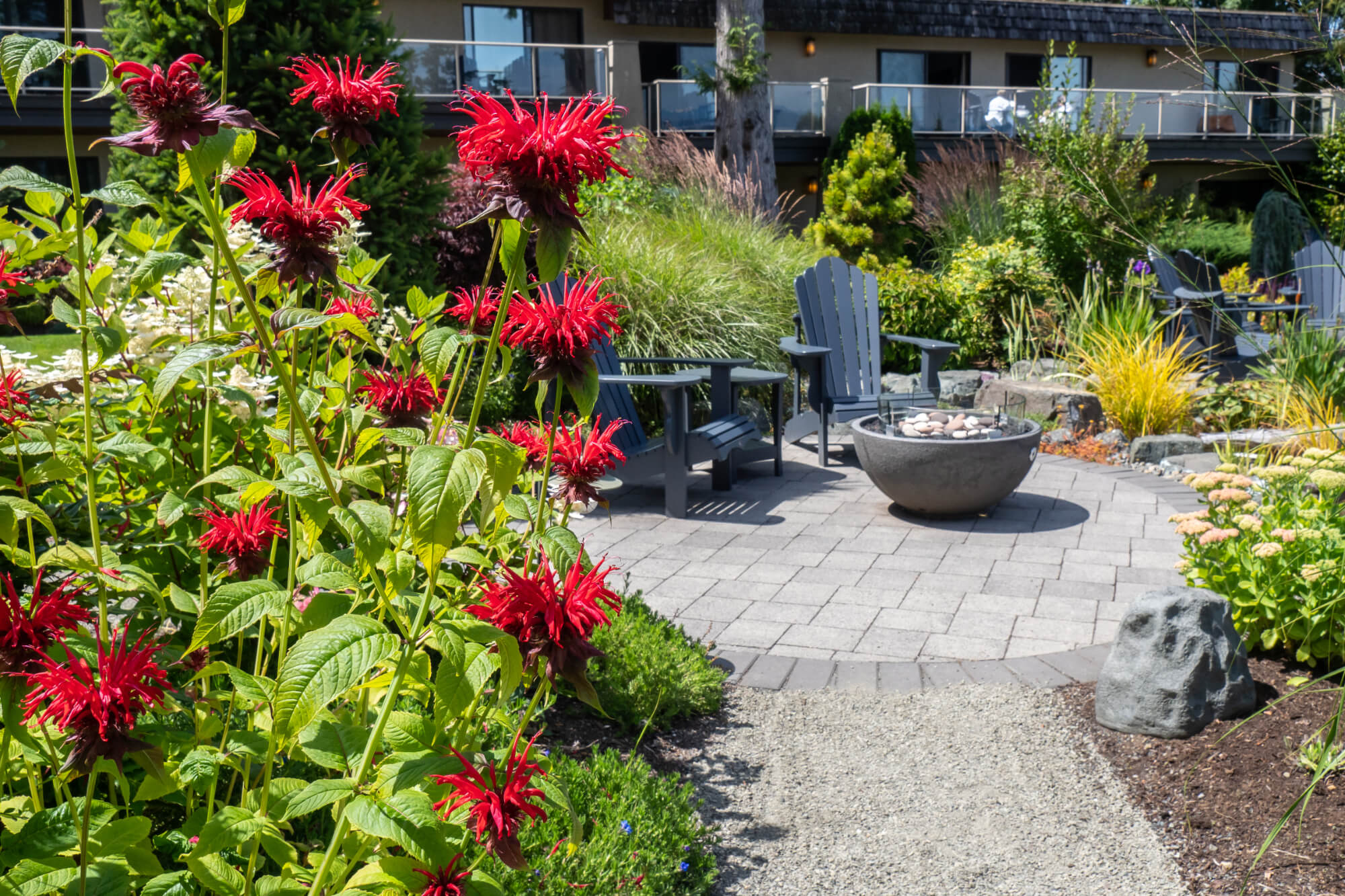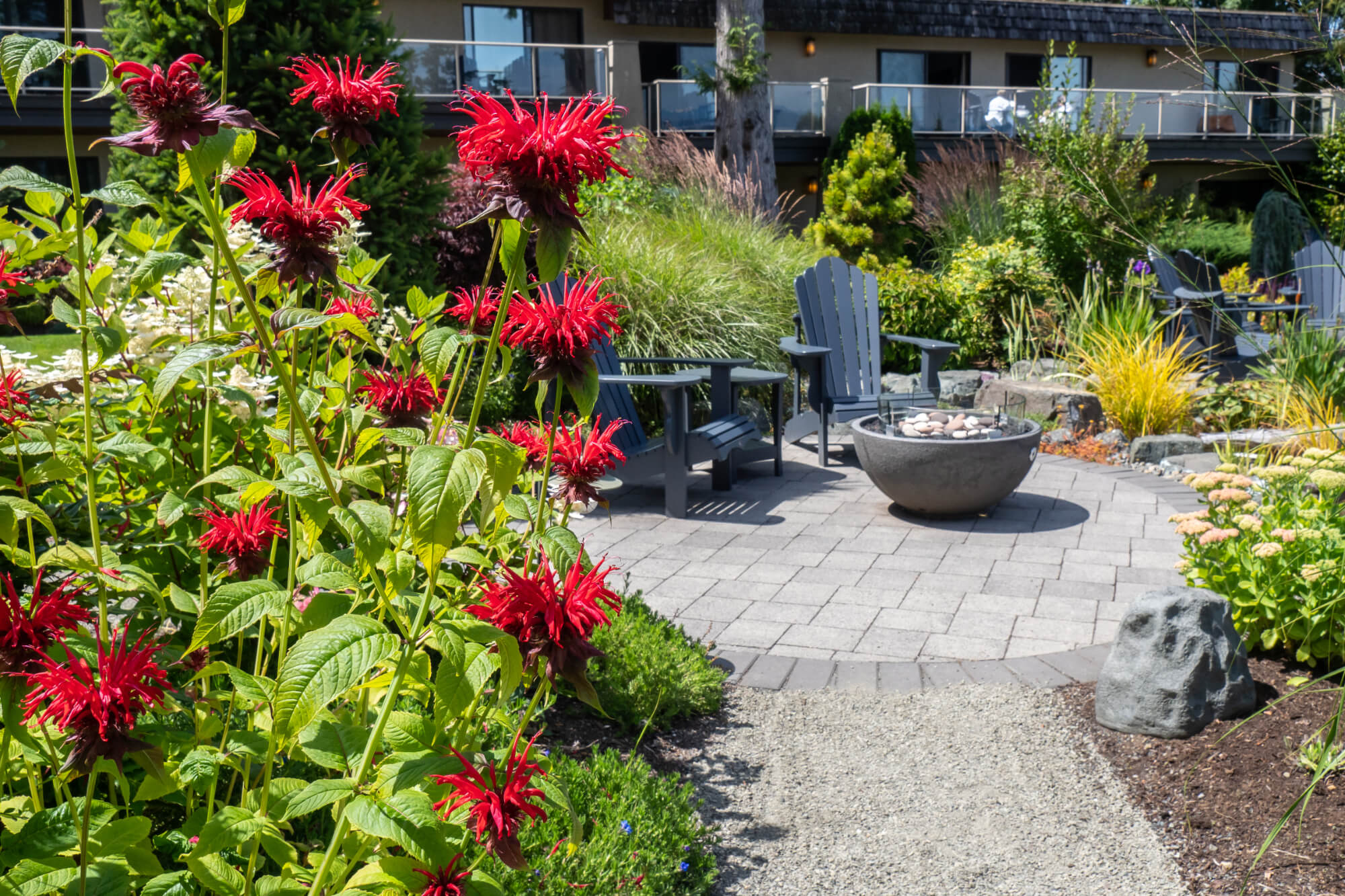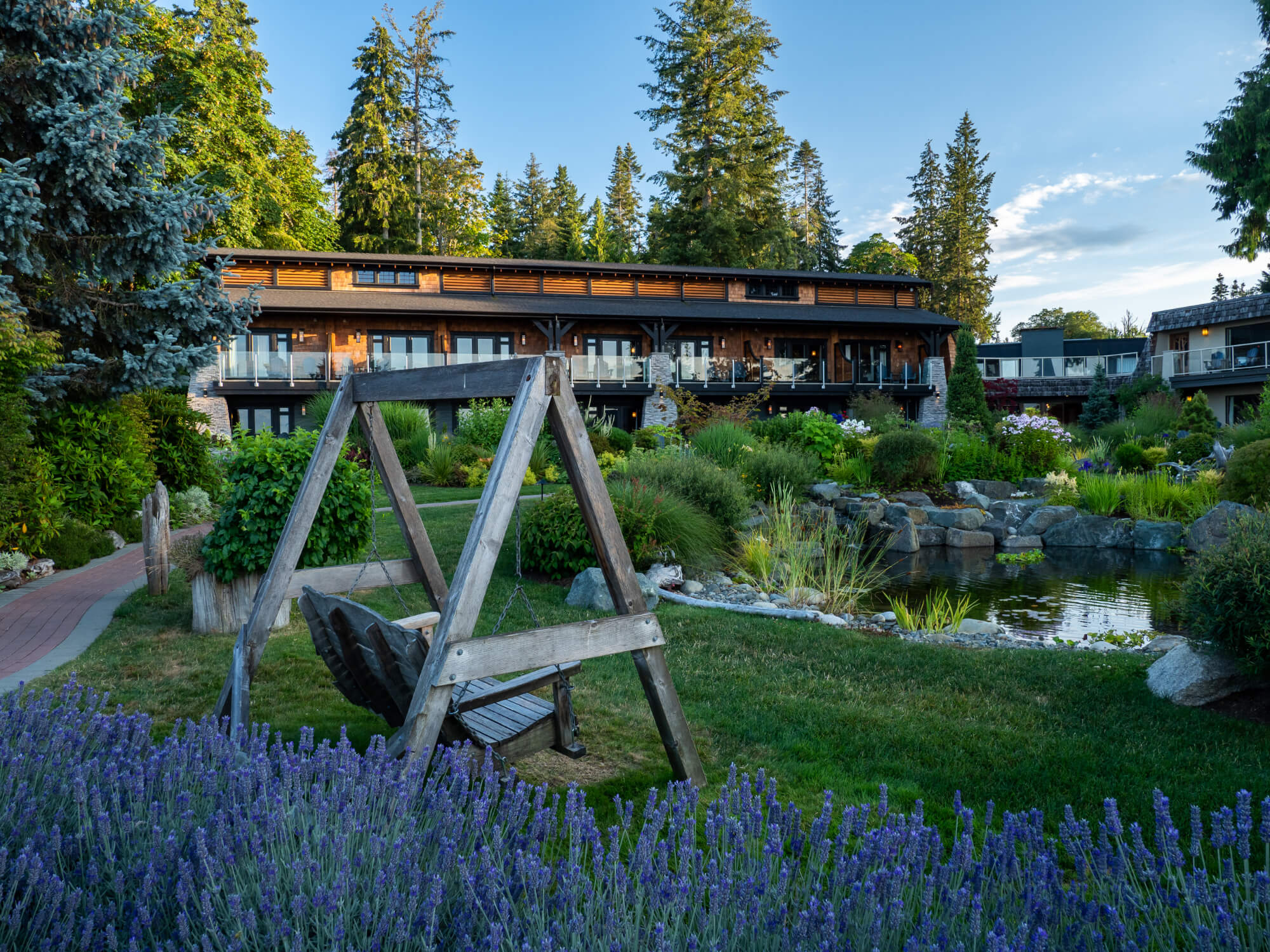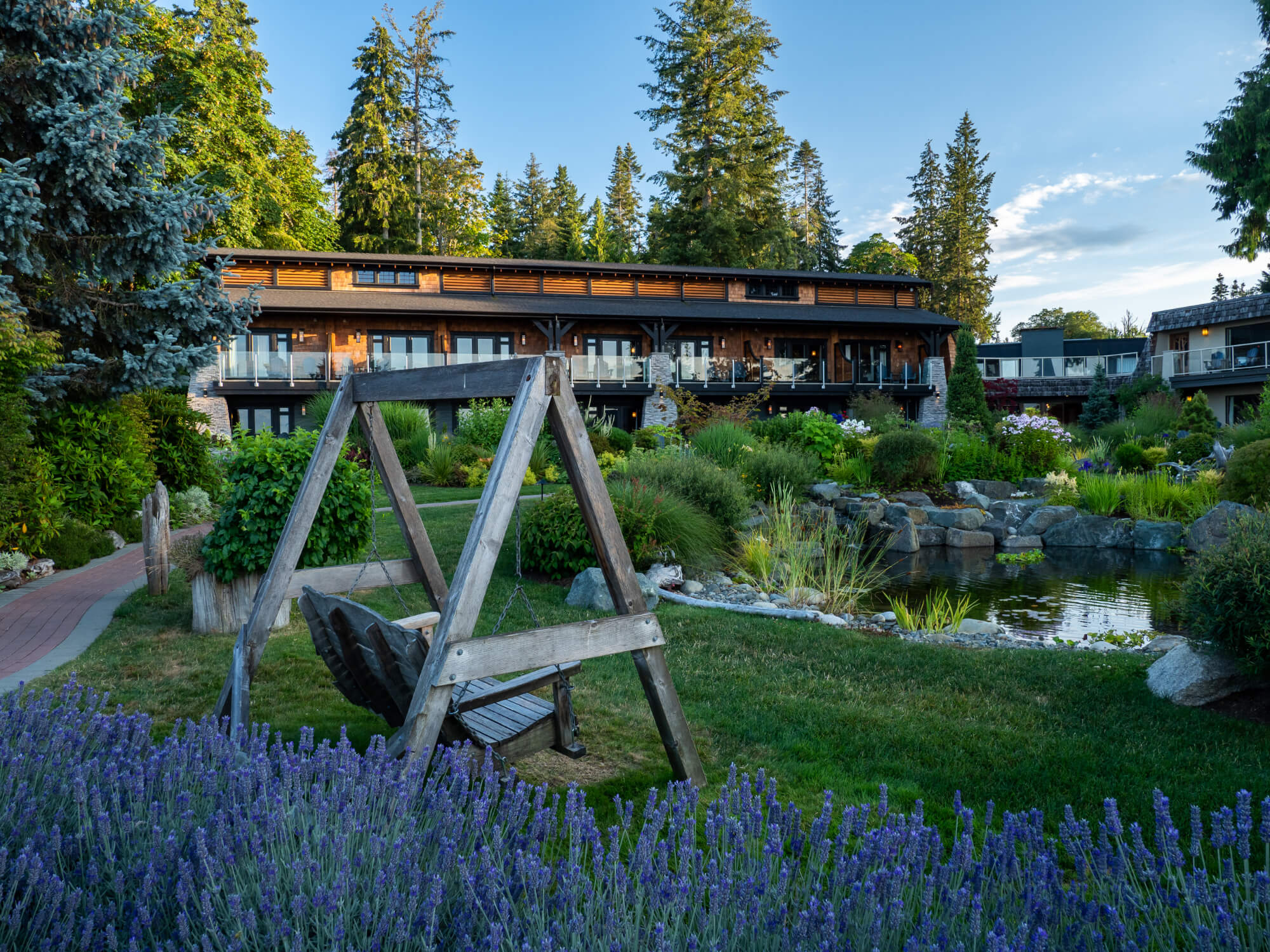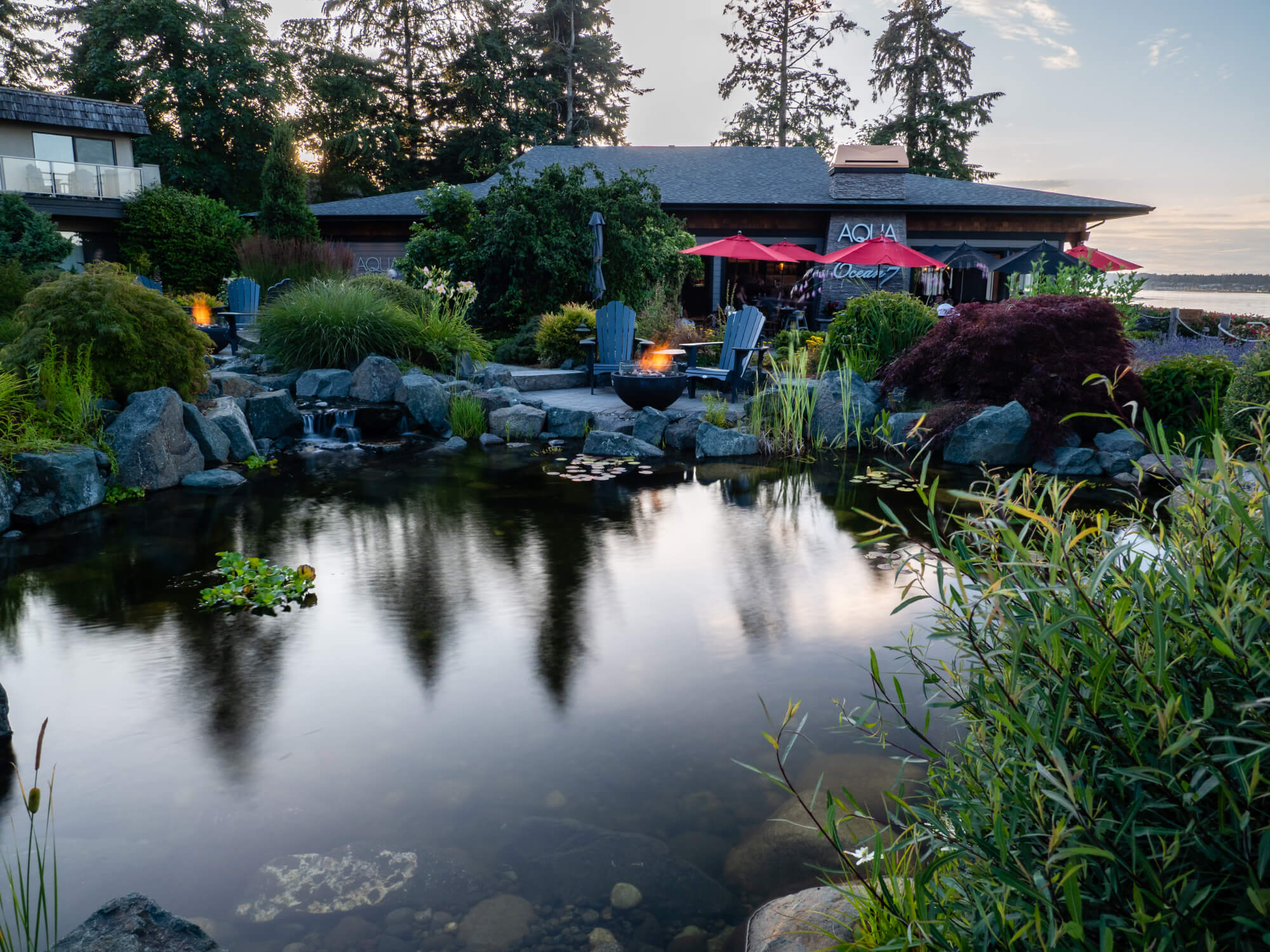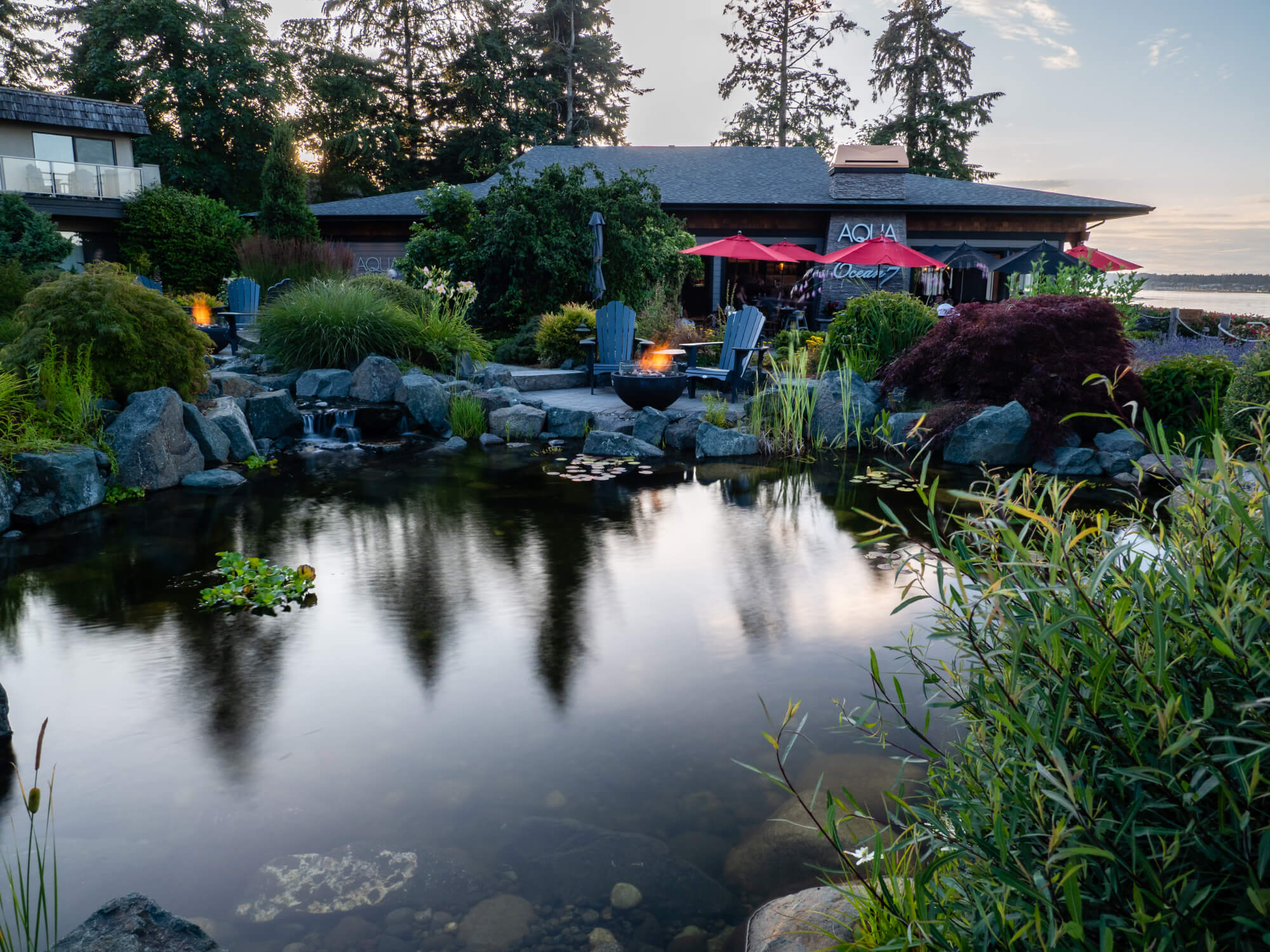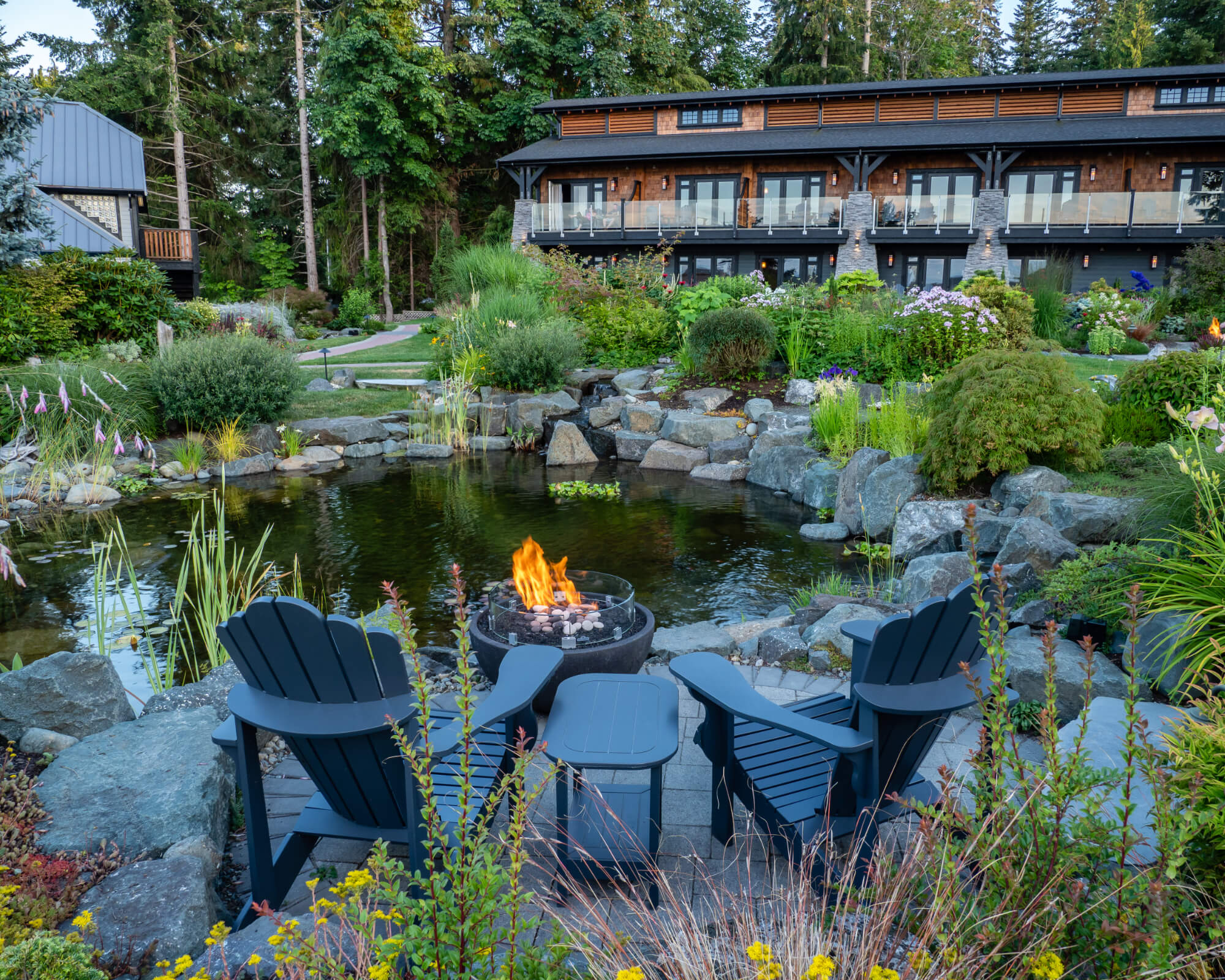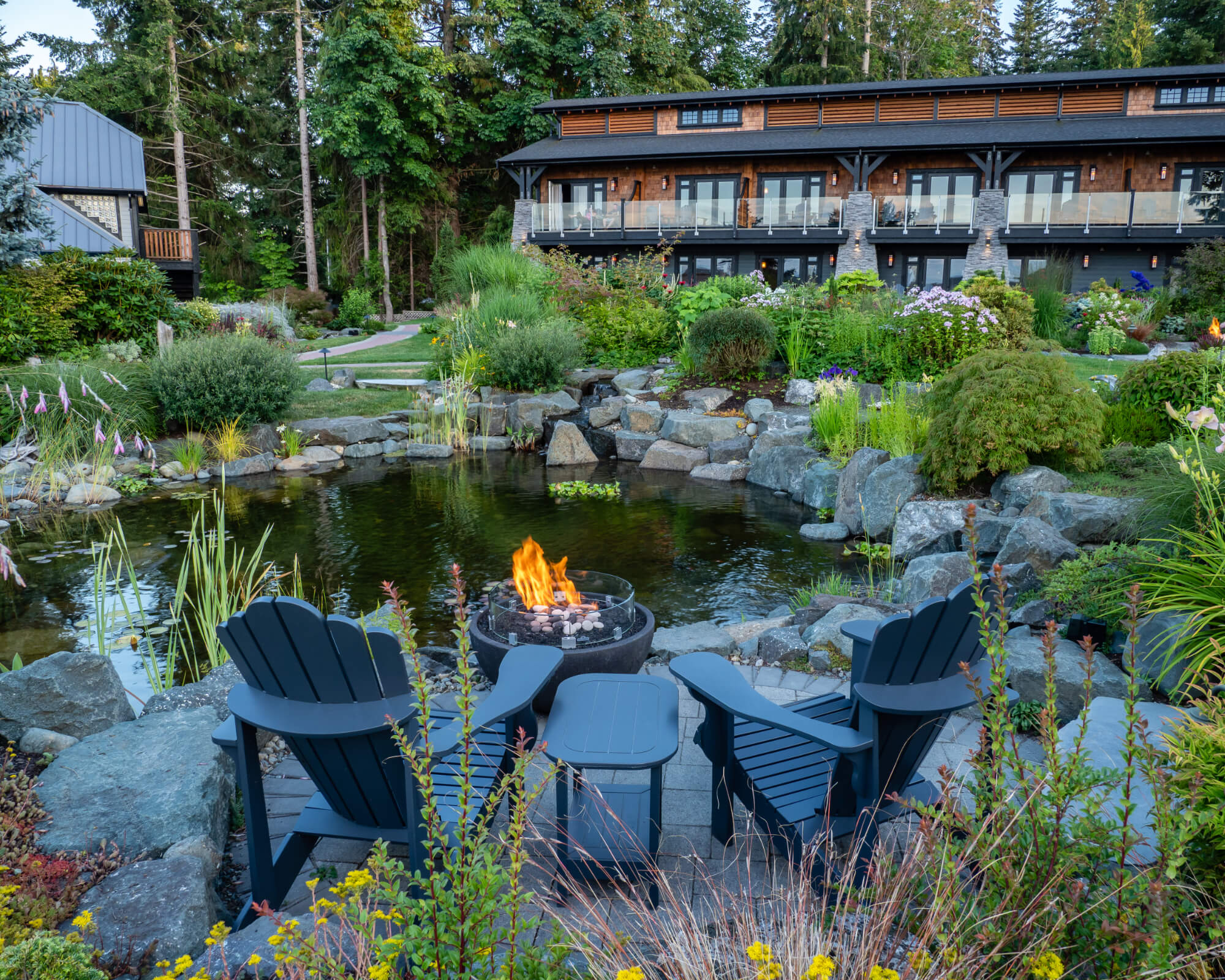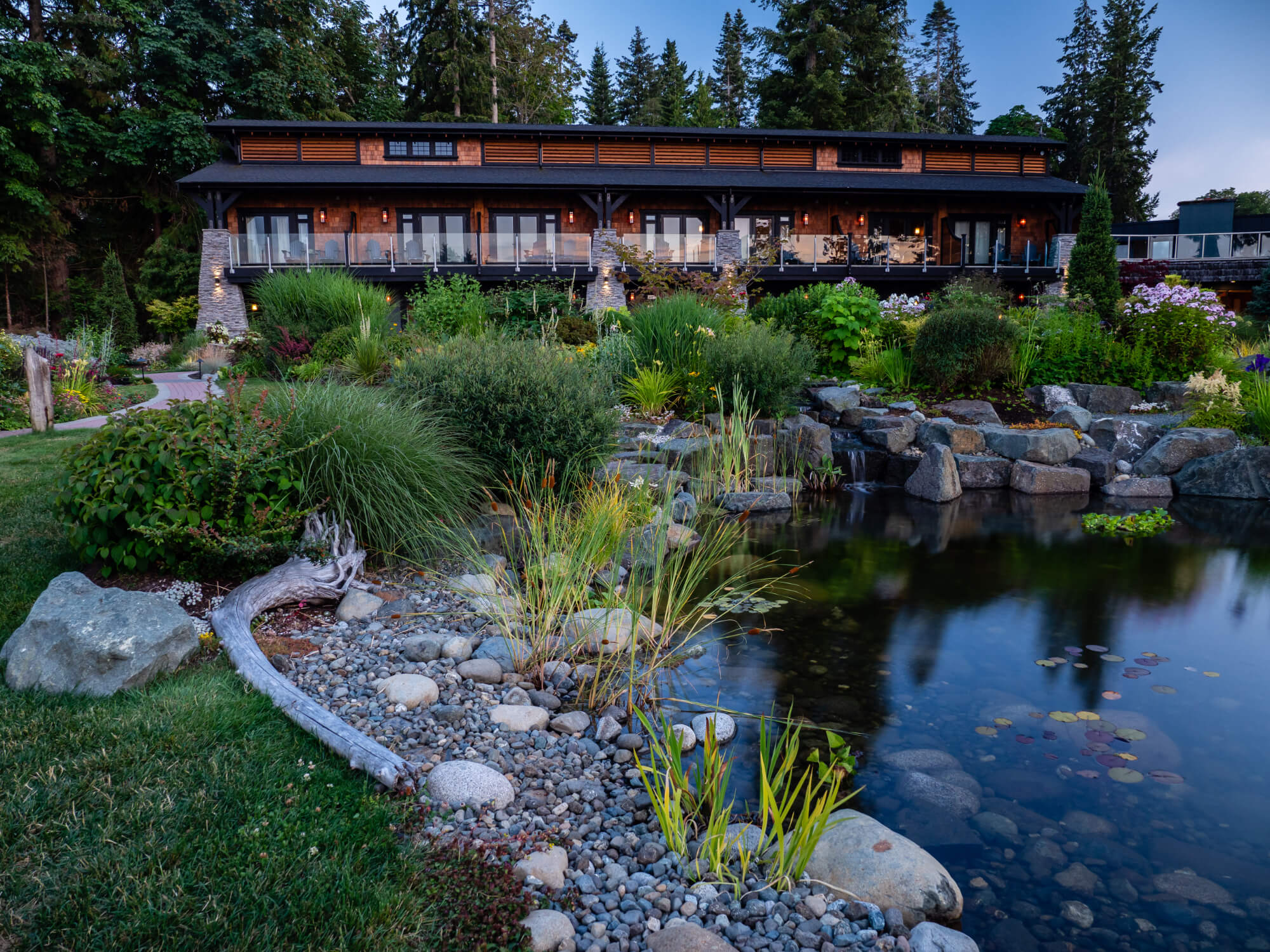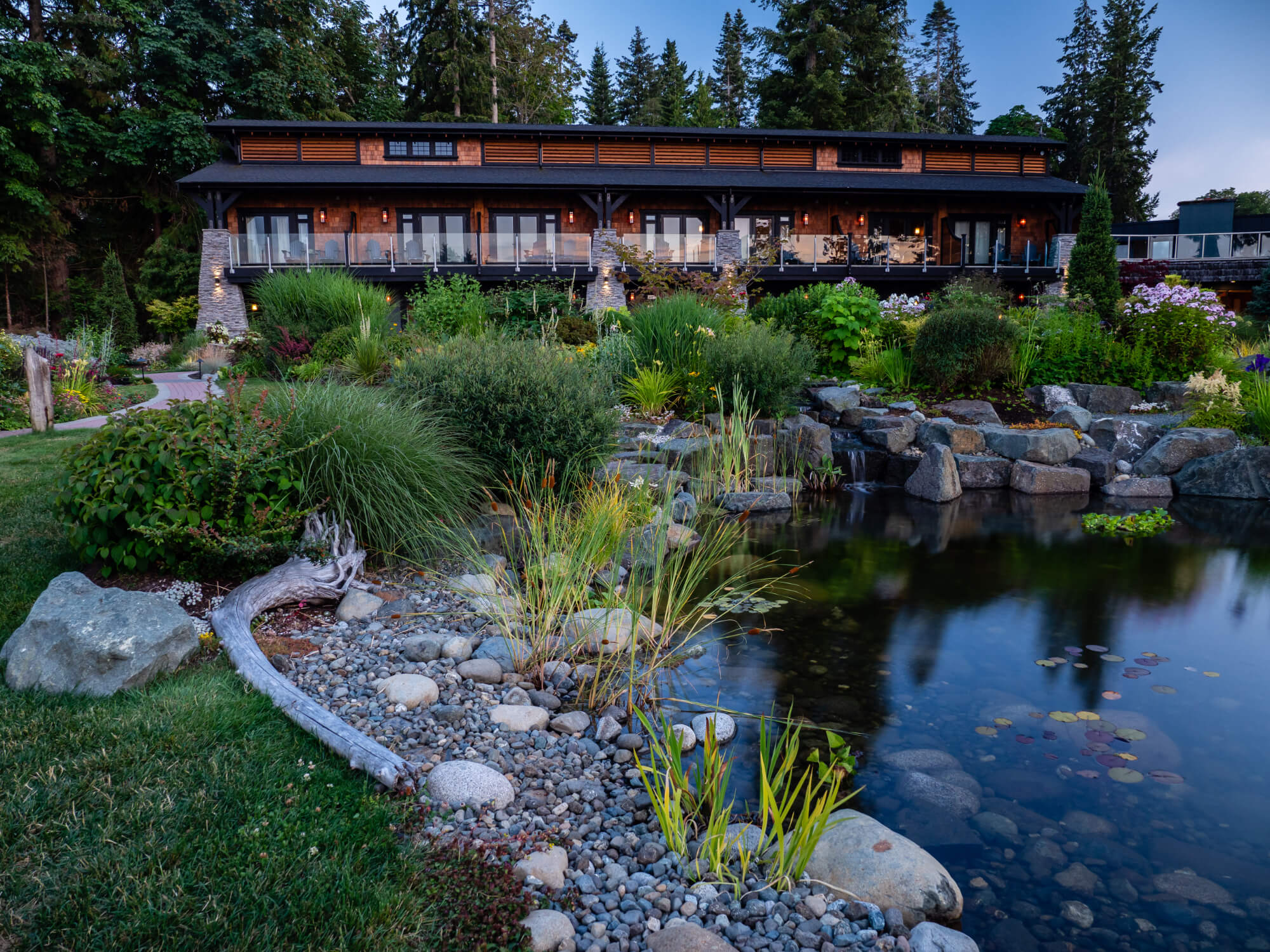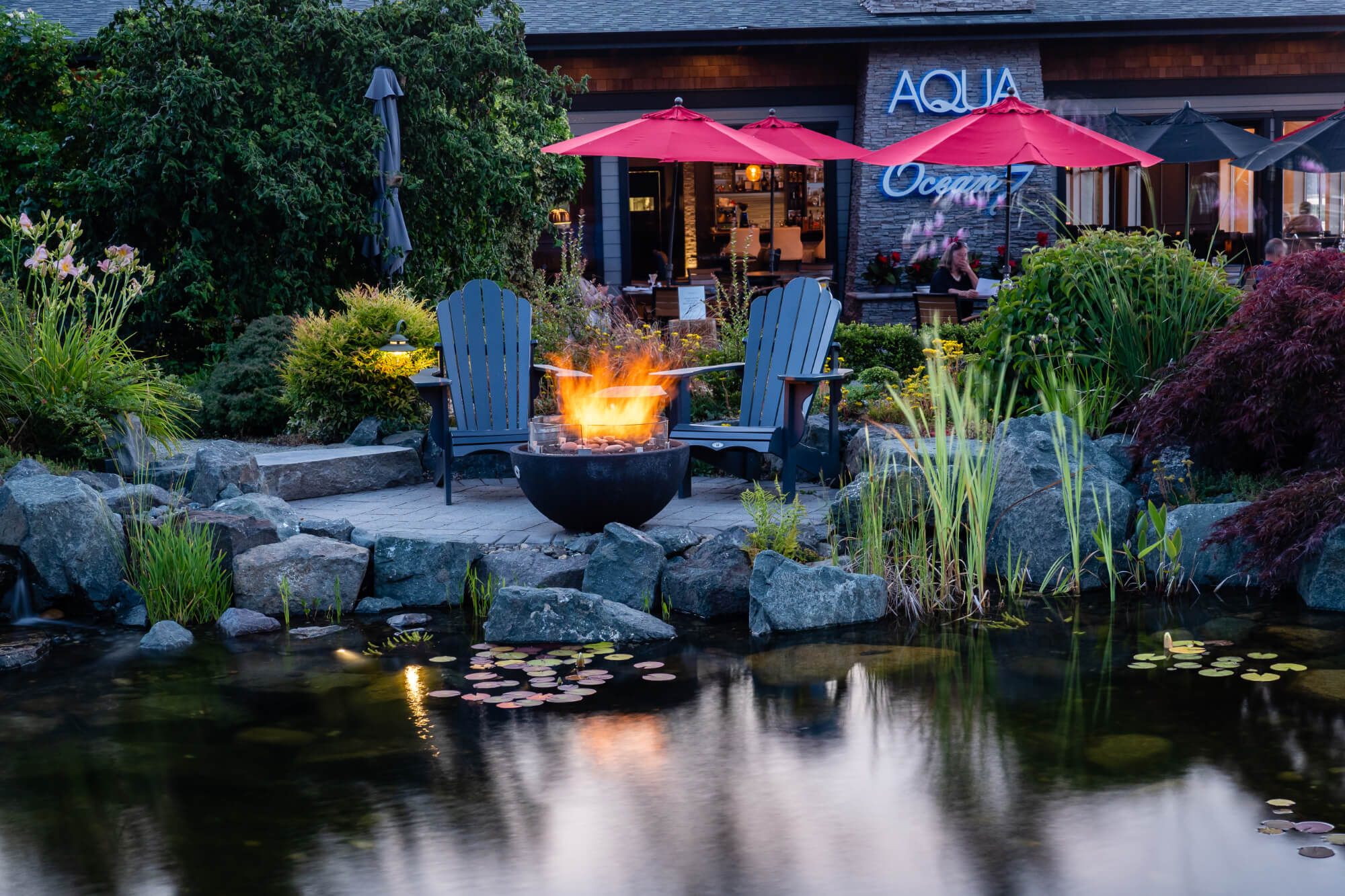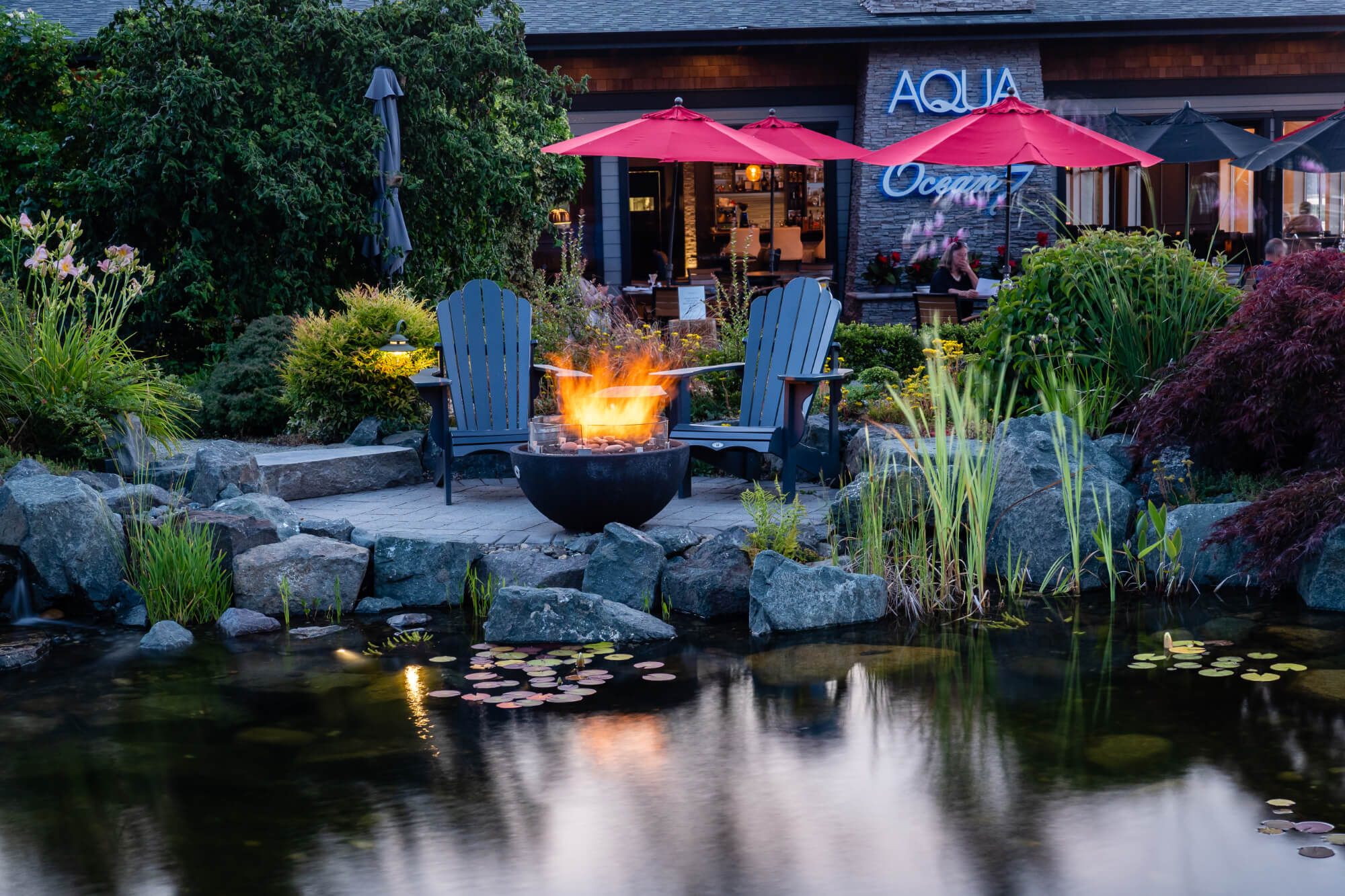 2019 Winter Serenity Gardens
To brighten up the long winter days and bring colour and joy to their guests, the resort desired a seasonal lights display. We worked together to create a spectacular seasonal lights display that raised $10,000 in donations for YANA Comox Valley.
Hundreds of thousands of lights adorn the gardens, igniting a magical setting. Full size glowing, towering conifers, cherry blossom trees, weeping willows, shimmering tulips, illuminated grasses, 10ft tall Dandelionsand many more spectacular light features.
Winter Serenity Gardens Photographs by Boomer Jerritt (Strathcona Photography), courtesy of the Kingfisher Oceanside Resort & Spa.
---